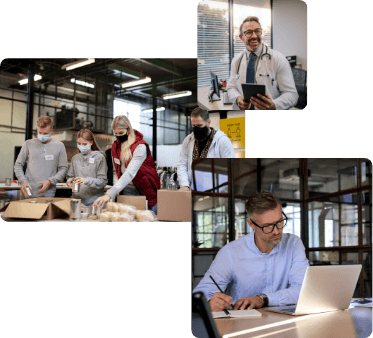 What is a cloud contact centre?
Cloud contact centres are centralised, digital communication software solutions. They are used to deal with enquiries, questions, complaints, correspondence and any other type of client interaction. CCCaaS (Cloud Contact Centre as a Service) is the industry which provides virtual contact centre software.
Does a cloud contact centre undermine my IT department?
No – in fact, an effective cloud contact centre will liberate your IT teams, and they'll love working with it. With legacy, on-site systems, the routine maintenance, upkeep, repairs and management often falls to your IT staff, which is not their core function and detracts from their operational value. But with a cloud contact centre, where the provider takes charge of keeping it in good shape, your IT team can be realigned to focus on their core activities and higher-value, operation-critical tasks. It's a win-win!
Is use of the cloud reliable?
Short answer: yes, absolutely. In the unlikely event of an issue with the system, we have a dedicated team of specialists with the expertise and knowledge to quickly resolve any hiccups. Compare this to the disaster recovery protocols of an on-premises system, where vital staff may be missing, use of the cloud is the most reliable communications option available.
I've heard that organisations using cloud platforms struggle with more downtime. Is that true?
No, this is something of an industry myth. A good standard for cloud vendors to achieve is 99.9% uptime (which our VCC matches and often exceeds) – this is incredibly hard to replicate for on-site communication solutions.
Does my organisation need to be using omni-channel communication?
While we'd never tell you how to run your organisation, we'd suggest it's highly advantageous to operate omni-channel communication. These days consumers, clients and customers just expect it, and will want the freedom to change lanes as they progress along a user journey. What's more, clients expect an excellent level of personalised service at every touchpoint on the journey, so we'd strongly recommend going for an omni-channel communications provider that is equipped to meet those expectations.
What is VCC?
Our Virtual Contact Centre, or VCC to its friends, is our flagship product, and the UK's leading cloud contact centre solution for charities, retailers, public entities and construction firms. It is adaptable to meet the needs and situations of any organisation, with a particular industry-specialisation in the above sectors.
Will VCC integrate with my current CRM?
Yes, along with all of your other existing communication systems and applications. We can get the new system up and running with an incredibly rapid turnaround, and it seamlessly integrates into your current application.
How hard is VCC to use?
Our partners are regularly surprised at the inherent usability and accelerated learning curve that is built into our VCC. You can forget about endless onboarding processes or wearisome, neverending tutorials; our VCC is ergonomic, efficient and effective. Rest assured, your teams and your organisation will take to it quickly.
Do you provide outsourced call handling services?
No. Outsourcing call centres is not our business – we are providers of cloud contact communications software, and as such facilitate omni-channel client interactions.
My organisation doesn't need all of the communication modules offered by VCC. Can I pick and choose?
Yes, absolutely! We're proud to offer a highly collaborative partnership to the organisations that choose to work with us – we'll never stick you with a service you don't need, want or understand. We'll work alongside you to identify exactly which modules will benefit your operations, and quote you a flexible price.
Is VCC support really 24/7?
Yes it is – that's another point of professional pride for us. We offer fully-comprehensive, hands-on support for VCC every hour, every day. You'll never be left waiting for an answer or holding the phone. On top of that, we don't do generic, unhelpful answers. All of our support is specialised to your sector – that means that when you get in touch, we'll know what you're talking about, and we'll be that much closer to a satisfactory conclusion right from the get-go.
Find Out How Our VCC can Maximise Your Communications
"*" indicates required fields
Discover More Knowledge in the Blog
Our dedicated blog is jam-packed with learnings, reports and insights into the CCaaS (Cloud Contact as a Service) sector, our VCC, and how it all fits into the picture of your industry. Explore our blog posts here.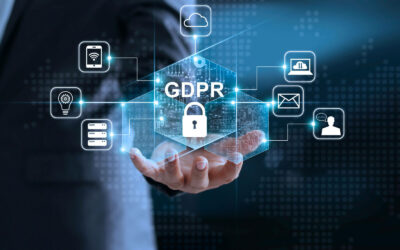 In an era where digital interactions underpin business operations, cybersecurity isn't luxury — it's an absolute...