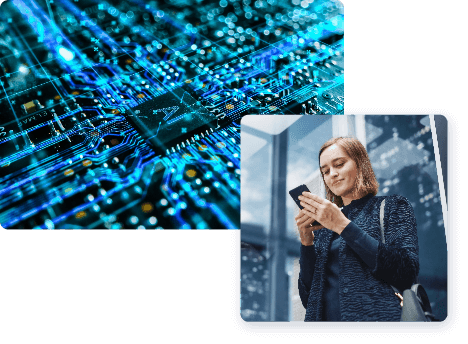 Activate a Streamlined & Cost-Efficient Self-Service Tool
Next-Gen CX With AI-Powered Chat. Any Language, Any Channel
The Future of Support: Redefine Your Customer Service Experience
COMING SOON: Cutting-edge CX technology.

AI-powered self-servicing to boost satisfaction & increase efficiency.
AI Chatbot Integration & Next-Generation CX
Deploy Our AI & Automate Your Routine Service Enquiries
Switch to a Live Agent at Any Time
Any Language, Any Channel: The Ultimate in Streamlined Service Flexibility
Collect Feedback, Take Bookings, & Verify Payments With Peak Efficiency Levels
The future of customer support is here.

Are you ready to join?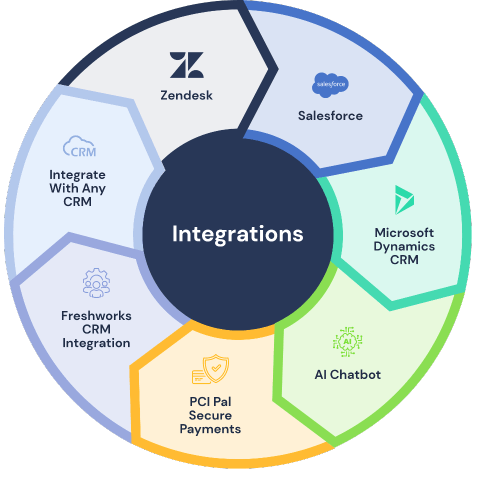 What Can Our Chatbot Integration Do For Your Contact Centre?
AI chatbot integration brings a whole host of benefits to charity, retail, public and construction contact centres, providing a streamlined service and improved customer experience.
Automate routine enquiries: AI chatbot software can take on the burden of handling simple queries, freeing up your agents to focus on more complex customer needs.
Collect customer feedback: By using AI to gather feedback from your customers, you can gain valuable insights into their experience and improve your service accordingly.
Streamlined service workflows: AI-powered chatbots create a more efficient workflow, reduce wait times, and improve service quality.
Customer self-servicing: With the help of AI, customers can easily find answers and complete tasks on their own, leading to improved satisfaction and reduced wait times.
Switch to a live agent: Seamlessly transfer to live agents when necessary, ensuring a smooth customer experience.
Multilingual functionality: Live chat software can support multiple languages, breaking down barriers and expanding your customer base.
AI in every channel: Deliver streamlined support across multiple channels, including social media and messaging apps, ensuring your customers can reach you wherever they are.
Enable Self-Service With Powerful AI
With the integration of our AI chatbot, our Virtual Contact Centre empowers your team to provide quick and convenient self-service to customers while streamlining the overall customer experience.
With our AI-powered chatbot platform, you can provide customers with fast and efficient self-service options that enhance their experience.
For instance, imagine an eCommerce user needs to update her shipping address. Logging on to the retailer's website, they're greeted by the AI chatbot. Using advanced functionality such as natural language processing, it prompts them to enter their account information and verify their identity.
The user types the request to update the address, and the chatbot quickly processes her query, guiding her to the relevant destination. With the new address confirmed, the chatbot updates the account information and asks if it can be of further assistance.
In this way, the user has self-served without ever having to speak to a live agent; moreover, she has received efficient and personalised customer service.
This is just one example of the power of AI chatbots, and, with our VCC, it'll be another tool for your customer service team to deploy.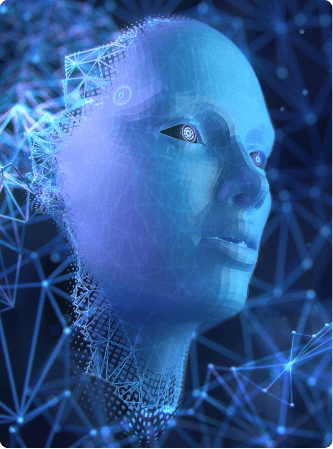 Schedule a free demo.

Find out what the VCC can do for you
We Offer a Range of Integrations
AI Chatbot Integration: FAQs
What is the AI chatbot?
Our AI chatbot is an AI-powered virtual assistant that seamlessly integrates with our Virtual Contact Centre technology, allowing customer self-service in any channel.
It provides an intelligent, conversational interface for customers to self-serve their needs, freeing up agents to handle more complex tasks.
Why integrate my contact centre with AI?
Integrating with our AI chatbot allows you to enhance the customer experience by providing 24/7 self-service options. This means faster query resolution times, improved customer satisfaction, and reduced workload for your agents. With the power of AI, you can streamline your customer service operations and improve efficiency.
What else does the VCC integrate with?
Our VCC integrates with a range of third-party tools and platforms, including:
Salesforce CRM
Microsoft Dynamics CRM
Zendesk CRM
Freshworks CRM
Any other CRM
PCI Pal
Is support available if I encounter an issue?
Absolutely. We provide comprehensive support to all our partners, ensuring a smooth integration and operation of our Virtual Contact Centre.
Our expert team is available 24/7 to help resolve any issues and provide ongoing technical support.
I'd like to schedule a demo - is this available?
Of course! We'd be happy to book in a demo to showcase the power and potential of our software. Contact us today to arrange your personalised demo and see how we can enhance your customer service operations.