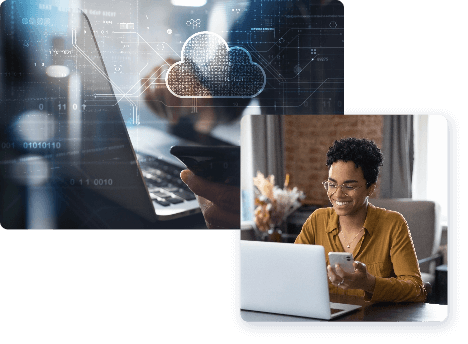 Take & make calls anywhere direct from the VCC. A more cost-efficient phone system

Optimise your business & customer communications with our softphone software

Windows, Mac, iPhone, Android - True integration, streamlined customer interactions
Make outbound calls & receive inbound calls free from your

Agent desktop or phone – fully remotely.
Improve Agent Productivity & Streamline Customer Interactions

A VoIP app to eliminate contact centre bottlenecks & optimise your efficiency

Max system flexibility with Windows, Mac, iPhone, & Android integration
Ensure quality: Voice analytics, sentiment analysis & agent performance monitoring

Cut costs & boost customer experience. Future-proof softphone software
What price would you pay for more efficient communication?

You might be pleasantly surprised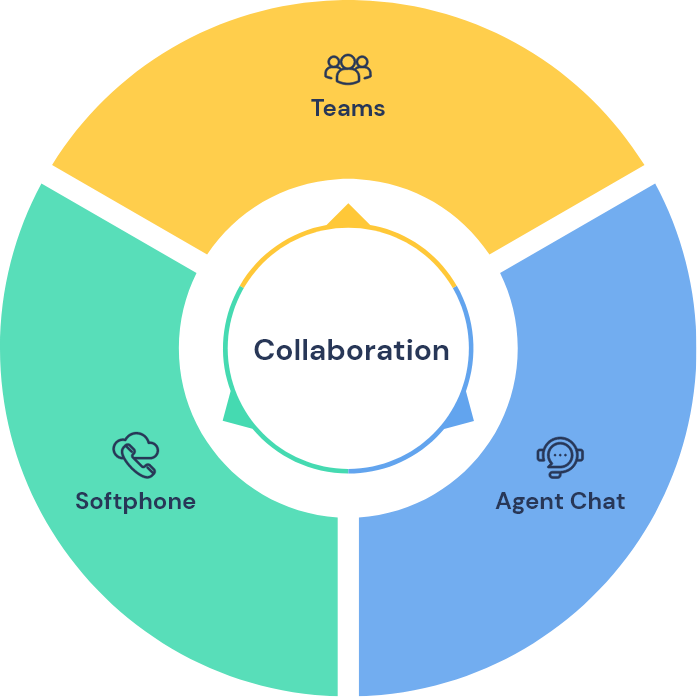 Optimise Your Service Team With a Flexible Softphone Solution
Our cloud-based softphone solution enables your team to communicate seamlessly and efficiently with your users, supporting integration with Windows, Mac, iPhone, Android, and more.
Boasting VoIP phone system technology and SIP integration, your agents can make and receive calls from anywhere in a unified desktop application. The VCC also includes powerful features such as voice analytics and call recordings to ensure you never miss a beat with customer interactions.
Future-proof softphone systems enable charities, retail, public and construction organisations to enhance agent performance and gain insight into customer sentiment. What's more, our virtual agent capabilities and in-depth voice analytics open the door to more streamlined contact centre operations.
Say goodbye to outdated communication methods, and welcome efficient, flexible, and modern customer service with our softphone software.
We're Here To Support Your Business
We understand that your organisation is unique.
Whether you're a non-profit looking to support your communities, or a business looking for a competitive edge, we offer specialised, 24/7 support as part of your VCC installation.
Our team of warm and friendly experts are here to provide support, advice and guidance whenever you need it. We believe in partnership with a human touch, and we work hard to ensure that your experience with us is nothing short of exceptional.
Our business phone system can help you manage incoming calls (with features like call routing, VoIP, ACD, and more). It's designed to help you achieve your goals; whether that's boosting CX, giving your agents a helping hand, or increasing efficiency, there really is no substitute.
We take pride in providing personalised support, and tailor-made solutions that deliver results. Contact us today to learn more about our softphone solution.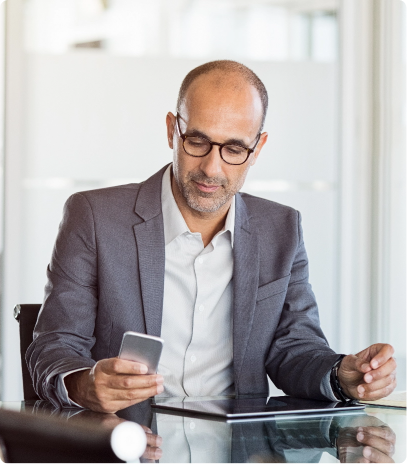 Unlock your customer interactions future, with

a flexible and user-friendly virtual phone system.
The Collaboration Doesn't Stop There
Softphones & Customer Interactions: FAQs
What is a softphone? Why do I need one?
A softphone is essentially a cloud phone system that allows users to make and receive phone calls using their desktop or laptop computer.
With a softphone, your agents can use the VCC just like a phone, untying your teams from the office and enabling your contact centre to make and receive telephone calls from anywhere.
Softphones provide businesses with more flexibility and mobility, allowing teams to work from home or on the go. They also come with features such as call recording and video conferencing calls.
What is voice analytics, & how does it impact the modern contact centre?
Voice analytics is the process of analysing customer interactions to gather insights and improve customer experience.
In a modern contact centre, voice analytics can help identify areas of improvement, such as agent training, product development, and customer service processes. By using voice analytics, businesses can gain a better understanding of their customer's needs and preferences, which can be used to optimise communication strategies and enhance customer satisfaction.
Softphone providers offer voice analytics features that allow businesses to monitor and analyse customer sentiment, providing valuable insights.
Do softphones have a direct impact on business results?
In a word – yes.
Softphones provide businesses with more flexibility and mobility, allowing teams to work from anywhere, reducing overhead costs, and enhancing productivity. With softphone software features such as call recording and analytics, businesses can gain a better understanding of their customers' needs and preferences, leading to better customer satisfaction and retention rates.
Softphones also enable businesses to handle more calls simultaneously, reducing customer wait times, and increasing call volume, ultimately leading to increased revenue.
Interested in discussing the ways our VCC softphone could transform your bottom-line? Just get in touch.
Are there any further resources?
We offer comprehensive support and resources to help you make the most of the VCC and your softphone software – our blog, for instance, is well known to offer industry-leading insights. Contact us today to learn more about our Virtual Contact Centre software and how it can benefit your business.