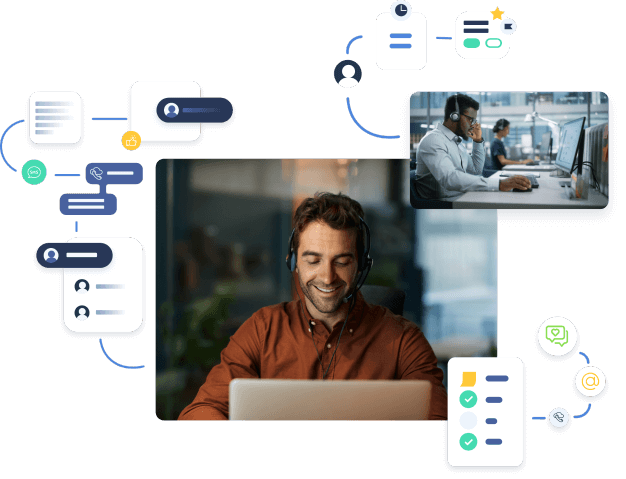 Boost ROI, Streamline Workflows & Increase Productivity
Enhanced Experiences Turn Potential Buyers into Loyal Customers
Innovation Meets Integrity - Professional Execution, Personal Approach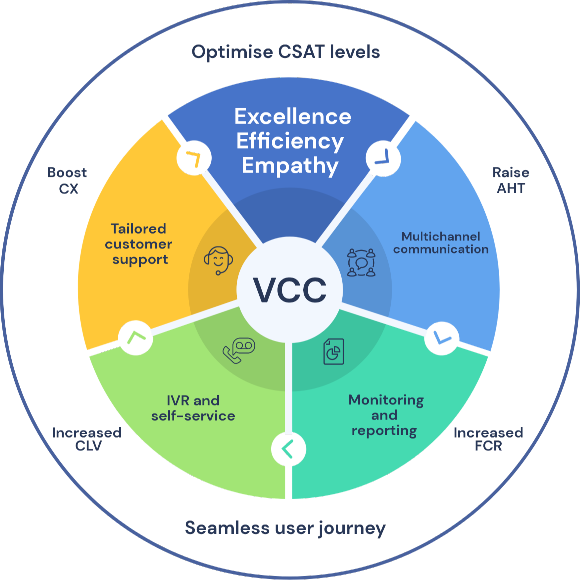 Virtual Contact Centre (VCC)
Introducing our Cloud Contact Centre service
Take Your Organisation's Communications to the Next Level
No Capex / Obsolescence
Ensure your system never goes out of date and is limitlessly scalable.
Rapid Provisioning
Have your service set up and operation-ready in a matter of days, or even hours.
Grow Quickly
Do you experience changeable capacity or seasonal volume peaks? We're made for that.
AI Chatbot Technology
Automate conversations and respond 24/7 with smart AI functionality.
Hands-on Account Management
We'll be your partners right from the offset, providing you with the support you need to manage your operations in the best way possible.
Interactions handled per year
Call minutes handled per year
Industry-Specialised Cloud Contact Centre Solutions
We understand the specific nature of your sector, delivering software tailor-made to build deeper client relationships and maximise your communications.
Provide connections that work with your people. Our Virtual Contact Centre (VCC) is designed individually for:


Looking For a Contact Centre to Suit Your Needs?
Explore Our Flexible Pricing Options

British Heart Foundation
With a partnership spanning over a decade, our VCC is used throughout BHF to streamline communications and improve support.
"Inbound customer enquiries dropped by 40%, donations to stores have increased and the overall customer experience has improved."
Transform Your Communications
"*" indicates required fields
Turning Contact Enquiries into Connections
Our Mission is Supporting Your Communications
Providers of Innovative Cloud Contact Software
Support & Solutions Specialised for Your Sector
Connected People Enable Productive Communications
Flexible Pricing Available
Explore the Call Handling Blog
Find out why we're renowned as one of the best call centre solutions and digital communications providers.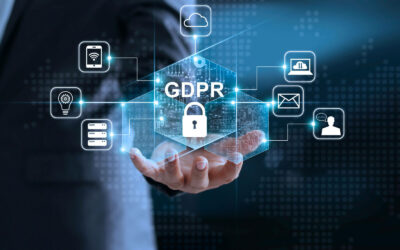 In an era where digital interactions underpin business operations, cybersecurity isn't luxury — it's an absolute...
What are cloud call centre solutions, and why are they important?
A cloud contact centre is a centralised digital communication solution, deployed by an organisation to deal with client enquiries, questions, complaints or any other form of contact. The CCCaaS (Cloud Contact Centre as a Service) sector provides virtual contact centre software.
This enables you to provide clients with a smoother, cleaner, more efficient user journey; elevating service level and CSAT scores, and building trust and loyalty with deeper connections. In essence, cloud contact solutions maximise customer lifetime values, allowing you to be active where your customers are and enabling your client-facing teams to do more work, better.
What is VCC?
Our Virtual Contact Centre, or VCC, is our flagship cloud contact centre software. Via VCC, Call Handling delivers bespoke communications software to clients, specifically designed especially for charities, retailers, public entities and construction firms.
We're expert optimisers of communications in your industry, and we know your sector. Our VCC helps you deliver streamlined & omnichannel communications with hands-on support. Push profitability, elevate efficiency & realise the potential of richer comms.
How does the VCC help charities specifically?
200+ charities utilise our services to improve & enhance their valuable work. We're a preferred supplier for Helplines Partnership, and the go-to provider for charity helplines in the UK – plus, we operate a specialised UK free phone number range, giving huge discounts to charities for inbound calls. Our company & VCC are built to meet the specific needs of charities, and we're the experts at specialist support & solutions; in other words, the charity sector is what we do best.
Align your charity's energy with your core services, and focus on being the best at what you do. Our fully-managed, hands-on support is here to take care of your communications system, so you can invest resources in executing the most important stuff.
How is the VCC useful for retailers, public services and construction firms?
We don't do 'one size fits all' software. Our solutions are tailored to your sector and adapted to meet your needs – so you'll never be held back by your communications software.
Retail
The value of the customer journey in retail has never been more critical. VCC, our retail-specialised and resilient, omnichannel communication platform facilitates VoIP, chat, SMS, email, IVR, social media and more, to increase ROI and enhance CX.
Public Services
Similarly, our VCC delivers leading cloud-based communication software for public sector entities (including the NHS, local offices, regional committees, county councils and beyond), offering streamlined omnichannel systems and efficient communications.
Construction firms typically field more traditional phone calls than enquiries from other channels. Our VCC is engineered to support far-reaching, primarily phone-based networks; but we don't close the door on omnichannel. Rather, our voice module is one element of the full VCC package, equipped to do what you need, and giving you the room to grow.
How reliable is the VCC?
Count on us to ensure your communications software always does its job, making life easier for your teams & your clients. All our voice traffic is carried by tier 1 carriers – known to deliver superior voice and call quality – and our own platform is highly resilient to outages, allowing us to offer up to 99.999% uptime SLAs; rest assured, your cloud-based contact centre will go the extra mile.
We've been in the contact and communications business for over 20 years – our satisfied clients can testify to the top-level service and cutting-edge software solutions we provide. Partner with a cloud contact provider you'll have faith in.
Do you provide call centre solutions and call handling services?
It's worth noting that we do NOT provide outsourced call handling services. We are a provider of cloud contact software, and as such our VCC can help your organisation more effectively manage omni-channel communications including calls, emails, SMS, social media, web chat and more.
Can I adjust which communication modules my organisation receives?
Yes, absolutely. We'll work with you to determine exactly which communication modules you need, and quote you a flexible price depending on the agreed nature of your individual software package.
Forget endless onboarding: we know & understand your sector, and we'll provide a contact centre aligned with your KPIs.
What are the support hours for your VCC?
We provide full support for our VCC – 24/7, 365 days a year (or 366 in a leap year!). That means assistance will always be close by, and your clients will never be left cold by your new cloud contact centre.
In this way, you'll utilise the value of the human touch and provide an improved brand experience through omnichannel engagement. Ensure your clients feel they're dealing with real people, and that you're easy to work with – just like our partners feel about our services.