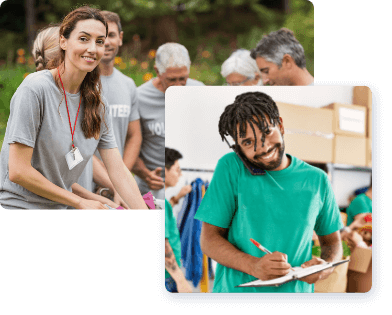 Be Your Clients' First Port of Call: Providing a Helping Hand to People in Need
The Leading Charity Sector System That Integrates Seamlessly with Your Current CRM
Comprehensive, Professional & Rewarding Experiences for Your Users




supplied hosted and cloud telephony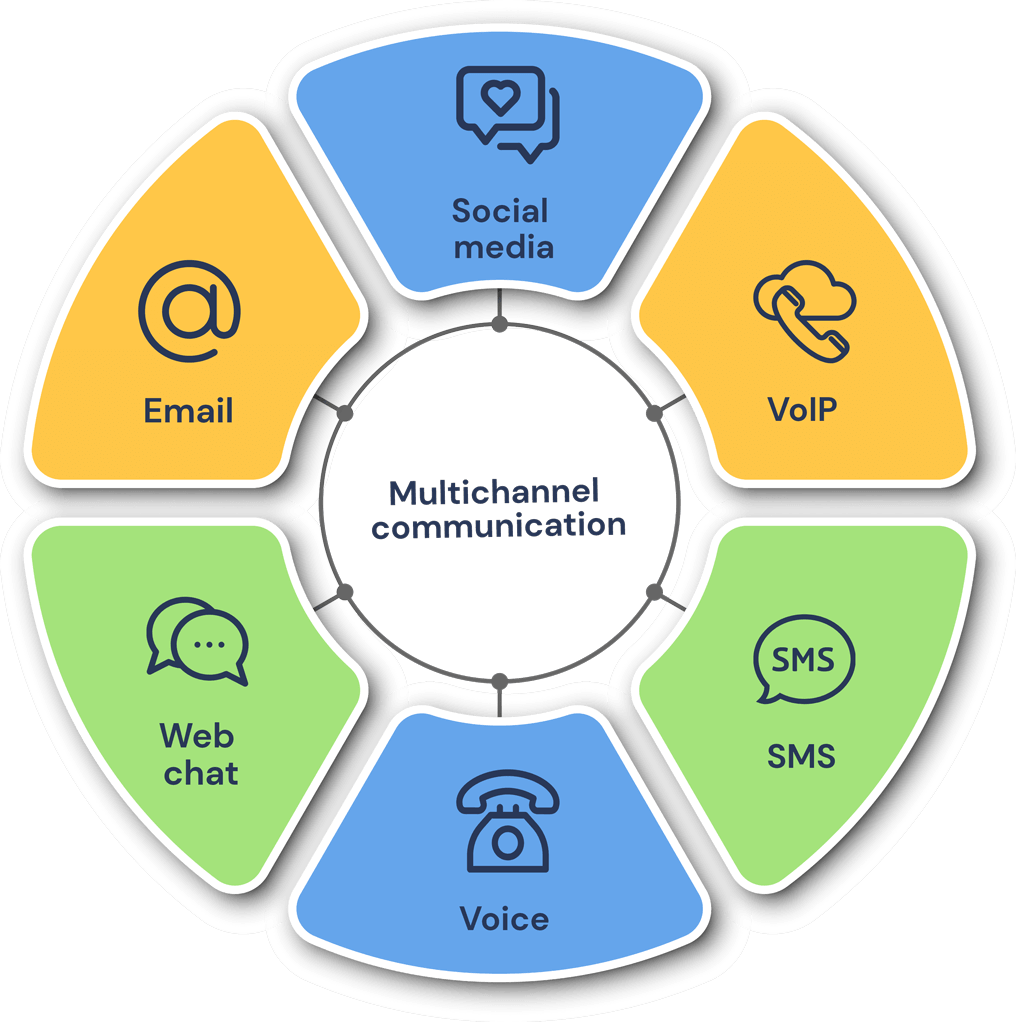 Omnichannel Cloud Software for Charities
Providing Empathy & Excellence, However You Connect





Need a Solution That's Tailor-Made for Your Charity?
Check Out Our Flexible Pricing Options
When You Offer a Helping Hand…
…Offer the Warmth of a Human Touch
Interactions handled per year
Call minutes handled per year
We're the Perfect Cloud
Software for Charity
Take Control of Your Communications. A Fully-Managed System With a Proven Track Record
Optimised Budget Allocation: Get Unprecedented Mileage Out of Your Resources
An Omnichannel System That Fits Your Charity Like a Glove
Enjoy the Same Outstanding Service You Offer Your Clients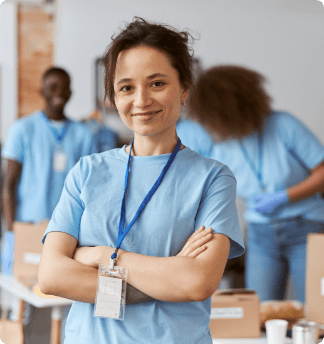 We Focus on Charities and Support Your Needs
Your Cloud-Based Charity Helpline Software
A Simple Yet Modern System Providing Statistical Insight
Impressively User-Friendly, Even for Non-Technical Team Members

Modernisation is Key. Upgrade Your System Today
Quality Across Social Media; Connect with Clients Where They Are
Helping Charities Interact with Professionalism & Empathy

British Heart Foundation
With a partnership spanning over a decade, our VCC is used throughout BHF to streamline communications and improve support.
Our Charity Partners Receive & Provide Effective Connections

"Call Handling offer a very unique cloud based solution and it wasn't until we had the system demonstrated to us that we realised the capability"
Ade Worley
ICT MANAGER
Ensure Your Client Interactions are as Efficient as They are Valuable with Our VCC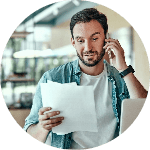 Fully-Managed Services, Optimal Functionality & Unrivalled Flexibility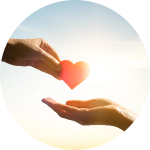 Built for the Charity Sector, Our VCC Delivers Results: Time After Time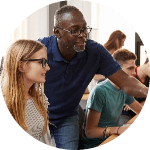 We're Tried, Tested & Trusted by 200+ Charities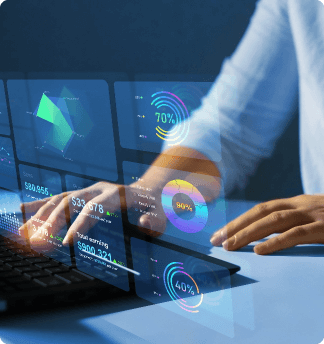 Want to Know How Your Cloud Contact Centre is Performing?
Gone are the days of 'hit and hope' client communications. Our VCC provides valuable performance insight, via statistics & analytics
Guarantee the ongoing refinement and continued quality level of your communications. Our VCC gives you access to pivotal performance statistics, lighting up your best path forward.
Our AI-Powered Chatbot Means Your Charity can Welcome Clients & Take Care of Their Enquiry – Anytime, in Any Channel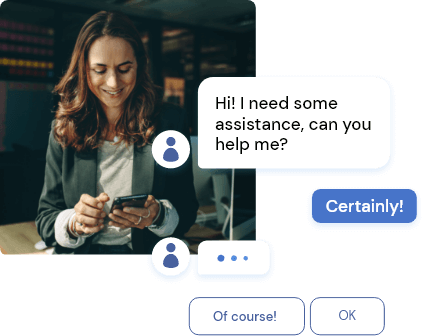 Enrich & Empower Your Charity's Communications:
"*" indicates required fields
Explore More About Charity Communications & Our VCC in the Blog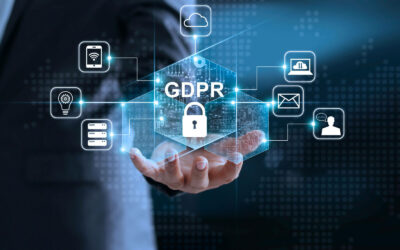 In an era where digital interactions underpin business operations, cybersecurity isn't luxury — it's an absolute...
FAQs: Charities & Our VCC
What size charity is VCC best suited for?
Whether you're a smaller charity or an internationally-established organisation, our VCC will equip you with the communications system to be the warmest, best support provider for your people. Make your charity synonymous with empathy, care, discretion and mindfulness.
In fact, over 200 charities deploy our VCC to enrich & empower their comms. We're the go-to supplier for Helplines Partnership and are recognised as the top service provider for UK charity helplines. We operate a special free phone number range, with huge discounts available for charities. What's more, we're experts at charity-specific support, and we can integrate with Zendesk, Salesforce, Dynamics or any other CRM painlessly.
Why is UX so important in the charity sector?
It's vital for your charity to provide a polished, efficient and thorough user journey at all times, in order to ensure ongoing client satisfaction. With competency and modern capabilities baked in, our VCC will allow your client interactions to shine, guaranteeing that your charity is always a warm and professional source of knowledge and support.
What communication modules does the VCC offer for charities?
Our VCC offers a range of contact modules, each one designed specifically for use in the charity contact centre.
Voice
Sometimes, clients are reassured by hearing a human voice on the end of the line. We've got that covered.
AI web chat
It's often the case that client enquiries are most efficiently dealt via web chat. Whether through AI or interaction with a human agent, our web chat module makes that a reality for your charity.
Email
Endless & frustrating back-and-forths are a major pain point for charity comms. Optimise your email communications today.
SMS
Offer mobile text interactions and deliver outstanding service directly to your client's device.
Social media
Your clients use a multitude of social media platforms including Facebook, LinkedIn, Twitter, WhatsApp and Instagram. Our VCC enables you to provide swift, personalised and effective communications in all of the above – and more.
What makes the VCC so well-suited for charities?
Providing honest & fair service is one of our core values. 200+ charities have partnered with us to enrich their communications, and we lead the pack of UK charity helpline providers – that's why Helplines Partnership prefers to work with us over anyone else. We'll get to know you and make sure we service you with the same quality, warmth & aptitude you'll be able to offer your clients.
We've designed our software with finely-tuned charity functionality front of mind. Each implementation of our VCC is tailored individually to our partners' needs & situations, and it's fully scalable to match your growth.
Moreover, it comes with a host of benefits that directly benefit charities – such as built-in simplicity, remote working abilities, analytical reporting, data encryption and next-to-no onboarding time. That means you'll be able to start maximising your communications immediately, with no need to expand your IT department.
What do your support services look like?
The charity industry is all about trust, and you can trust in our experience & know-how to oversee your communications, so that you're always in the best position to make smart & informed operational decisions. We understand the importance & uniqueness of the work you do, and that's why we'll adapt our VCC to fit perfectly within your operation for maximum efficiency and optimum execution.
Our reputation, accreditation, and authority in the charity industry speaks for itself. Each one of our partners can testify to the scope, depth and comprehensiveness of our oversight. We're always there for our partners, overseeing their VCC system and offering insight coupled with best advice, so you don't just get a provider – you get a partner.
We understand that human connections are the heart of charity communications, and our VCC is engineered around that principle. Your clients will love the humanist, personable service you offer, and equally you'll be continually pleased by the warmth and friendliness we meet you with.
How can VCC help me optimise budgets?
We're well aware that charities have a responsibility to deliver the best value on behalf of the stakeholders who help fund their work, and that cost vs value is an issue close to the heart of all charities.
You can trust us to always be transparent, so you'll never be hit with nasty contractual surprises, and we'll work with you to get the highest possible value out of your budget, whether large or small, so that your stakeholders as well as your clients are always satisfied.
Does the VCC support data reporting?
Yes it does. Guarantee the ongoing refinement and continued quality level of your communications – our VCC gives you access to pivotal performance statistics, lighting up your best path forward.
What happens if I have a question?
On-demand and full support is something we're proud to offer all of our charity partners, and we're committed to providing a communications system that best supports your organisation.
Using our software is so much more than just a quick transaction. Our VCC is exceptionally easy to use, even for non-technical team members; at the same time, it'll modernise your communications for the digital age, offering detailed statistical insight, complete CRM integrations and social media connectivity.
Is this an off-the-shelf solution?
You can forget about 'one-size-fits-all' cloud contact centres. Our VCC is adapted to match your individual requirements and harmonises perfectly with your overall charity. You can customise our integrated modular functionality, working alongside our warm and knowledgeable team to craft a comms system that's not only specific to the charity sector – it's specific to your unique charity.
For all charities, the ability to not only compete but excel in the digital communications environment is essential. Our VCC constitutes a full-scale upgrade of your system to make remote working a practical reality, and we've designed our software to be future-proof in the charity sector.