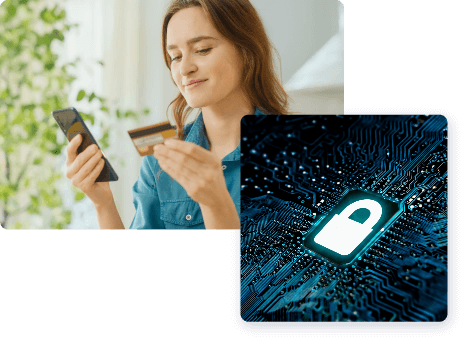 Prioritise Financial Security: Dependable & User-Friendly Payments
Boost CX & Protect Data With Simplified PCI DSS Compliance
Cater to Your Users' Needs - IVR Payments, Digital Payments, & Agent Assist
Secure contact centre payment processing

that works for you and your customers.
Discover Our PCI PAL Integration
Agent Assist: Capture Card Information Securely While Maintaining Customer Conversations
24/7 IVR Phone Payments Enabled. A Purchase Pathway That Doesn't Require an Agent
Omnichannel Digital Payment Methods Give Your Users Flexibility
Protect Financial Data, Streamline Payments, & Elevate Customer Experience
Looking to make uncertain

payments a thing of the past?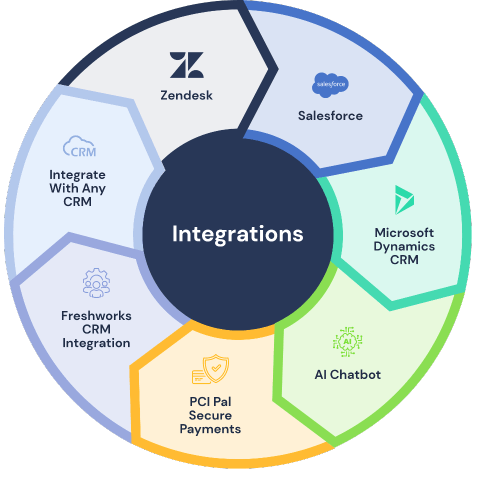 PCI PAL Integration – Operation-Wide Benefits
Looking to enhance your contact centre's effectiveness and secure payments processes?
For charity, retail, public and construction organisations, our VCC – integrated seamlessly with PCI PAL – can provide numerous benefits.
PCI Pal Agent Assist: Enable agents to stay on the line with customers throughout the payment process, increasing sales and reducing abandonments.
24/7 IVR payments: Allow customers to make secure payments any time of day, without the need for agent assistance.
Omnichannel digital payments: Accept digital payments through multiple channels, including webchat, email, and social media, providing customers greater flexibility.
Boost CX: Deliver a secure and hassle-free payment experience, boosting customer satisfaction and loyalty.
Protect users' finances: Safeguard data and ensure sensitive information is not exposed to potential security breaches.
Simplified processing: Streamline payment details processing, reduce manual errors, and free up agents to focus on more complex customer inquiries.
Safeguard Financial Security, However Your Customers Pay
We know that smooth, safe and secure payment solutions are key to customer satisfaction and loyalty. That's why we've integrated the Virtual Contact Centre with PCI PAL, providing secure payment options in any channel.
For instance, the Agent Assist payment solution allows customers to complete transactions with the guidance and support of a live agent, ensuring a seamless and secure experience.
Alternatively, the 24/7 IVR payments system lets customers make secure payments over the phone without needing an agent, and digital payment options, including webchat, email, and social media, offer flexible and easy-to-use payment methods for customers.
When you provide a secure and seamless payment experience, customers gain confidence that their financial information is protected, driving increased satisfaction, loyalty, and repeat business.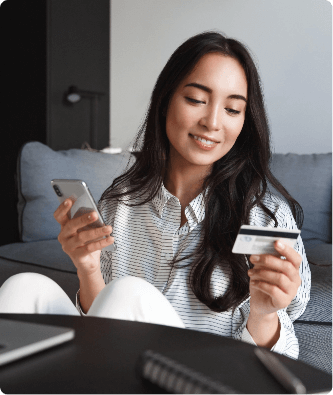 A contact centre solution built to

achieve your long-term goals.
We Offer a Range of Integrations
PCI PAL Integration: FAQs
What is PCI PAL?
PCI PAL is a secure payment solution that ensures that customers' financial information is protected throughout the payment process. By integrating with our Virtual Contact Centre, PCI PAL offers a seamless and secure payment experience across any channel.
Why integrate PCI PAL with my contact centre?
Integrating PCI PAL with your contact centre ensures that your customers' financial information is protected, no matter how they choose to pay. This leads to increased customer satisfaction, loyalty, and repeat business, while also protecting your company from the risks associated with payment processing.
What else does the VCC integrate with?
Our VCC integrates with a wide range of other applications, including:
Salesforce
Dynamics CRM
Zendesk
Freshworks
Any other CRM
Futr web chat
This ensures that your team has the tools it needs to deliver exceptional customer experiences.
What happens if I have an issue?
In the unlikely event that you experience any issues with our VCC or the PCI PAL integration, our dedicated support team is available to provide assistance 24/7. We also offer comprehensive training and onboarding programs to ensure that your team is equipped to use our platform effectively. Simply contact us with any enquiries.
Can I schedule a demo?
Absolutely. We offer a free demo of our Virtual Contact Centre to help you understand how it can benefit your business and revolutionise your customer relationship management. Contact us today to schedule a demo and see our platform in action.