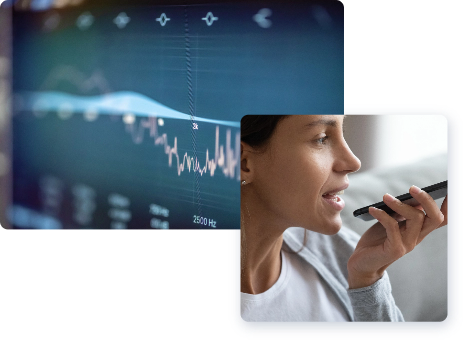 Secure business growth through customer sentiment speech analytics

Ensure virtual agents deliver quality in all customer interactions

Review agent performance to unlock maximum customer satisfaction
COMING SOON: Speech analytics software with incredible accuracy levels.

Get better business results from customer interactions.
Our Contact & Call Centre Voice Analytics Software

Exceptionally accurate transcription & speech analytics for top-tier sentiment analysis

Track virtual agents & determine non-compliance, avoiding fines & penalties

Improve customer experience with insights into agent performance & service

Drive real business growth with unprecedented efficiency & customer satisfaction levels
Interested in leveraging the data in customer sentiment?

Let's talk.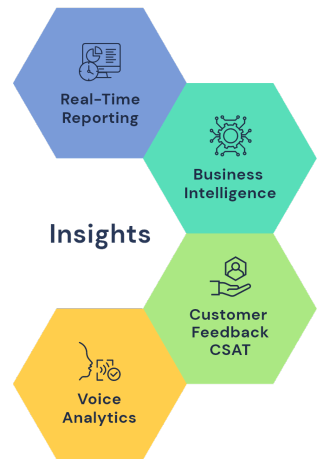 The Advantages of Accurate Call Recordings
Speech analytics tools are invaluable in enhancing customer experience and satisfaction.
With our VCC, charity, retail, public and construction firms can gain insights into sentiment analysis and identify customer pain points that need improvement. You'll gain a better understanding of your customers' needs and wants, which will help you make informed decisions that increase operational efficiency and reduce costs.
Moreover, with highly accurate call recordings, you can also improve agent performance by identifying areas for training and coaching.
Ultimately, voice analytics software helps you achieve improved business results by unlocking new efficiencies and paving the way for improved customer satisfaction and loyalty.
What Are the Features of Voice Analytics Software?
Our VCC offers advanced features that help customer service managers make better-informed decisions.
Our software provides highly-accurate speech recognition and transcriptions, enabling our partners to analyse call data and identify trends in customer interactions.
What's more, the cutting-edge sentiment analysis feature allows you to understand customer emotions and determine key areas for improvement in customer experience.
The VCC also helps enhance agent performance and compliance by providing insights into agent behaviour and training needs, improving operational efficiency and cutting costs.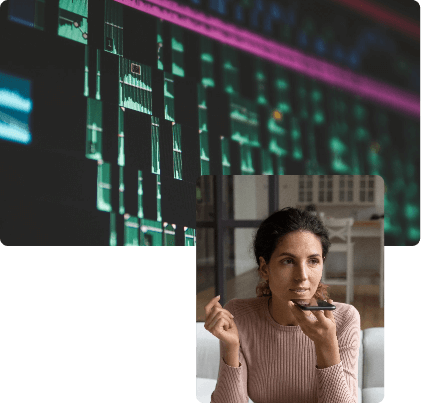 Want to use customer interactions to

drive business results?
What Other Insights Can the VCC Deliver?
Voice Analytics Software: FAQs
What is voice analytics?
Voice analytics is the process of using software to analyse spoken customer interactions, between clients and agents within the context of a contact centre.
It involves converting call recordings into structured data that can be used to identify patterns, trends, and insights. Voice analytics software can perform a variety of tasks, including sentiment analysis, customer experience optimisation, and agent performance checks.
Why is speech analytics important?
Speech analytics is hugely important for the modern contact centre.
To put it briefly, that's because it helps improve customer service and agent performance. By analysing customer interactions, contact centres can gain insights into customer sentiment, identify areas where agents may need additional training, and improve overall business results.
Voice analytics software can also help contact centres identify new business opportunities, such as upselling and cross-selling.
Get in touch with our team to discuss voice analytics opportunities further.
How does contact & call centre voice analytics software impact customer satisfaction?
As part of our VCC (Virtual Contact Centre), voice analytics software can have a significant impact on customer satisfaction by helping businesses to identify and resolve issues quickly.
By analysing customer interactions, contact centres can identify common complaints, pain points, and opportunities to improve.
This can help businesses to make changes to their processes, train their agents more effectively, and ultimately improve the customer experience. By improving customer satisfaction, businesses can increase customer loyalty, reduce churn, and ultimately, drive business growth.
Should agents & virtual agents be worried about call recordings?
There's no need for any concern over call recordings.
They're an important tool for contact centres to improve agent performance, ensure compliance, and resolve disputes. By analysing call recordings, agents can identify areas of improvement, learn from successful interactions, and provide better service to customers.
Virtual agents can also benefit from call recordings by improving their speech recognition and natural language processing capabilities.
However, it's important for businesses to obtain consent from customers before recording calls and to take appropriate measures to protect their data.