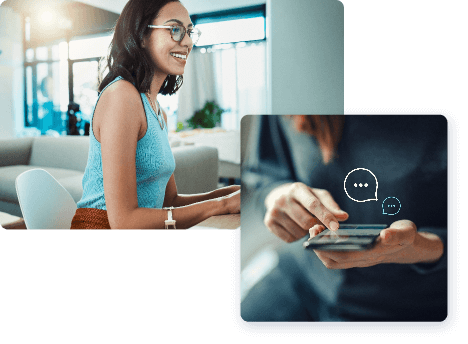 Eliminate workflow silos & bottlenecks

Flag issues & get assistance: Instant agent-manager communication
Streamlined collaboration for optimal efficiency
Peak efficiency & harmonised business efforts.

Live agent chat software, so you can focus on customer experience.
Live Chat Software: Be More Efficient & Focus On Customer Service

Streamlined collaboration enables maximum workflow efficiency

Connect agents with tools to communicate quickly & clearly

Instant manager support for agents: Flag customer interactions & get assistance
Modernise your working processes & eliminate communication breakdowns
Live agent software

Modernise your internal communications.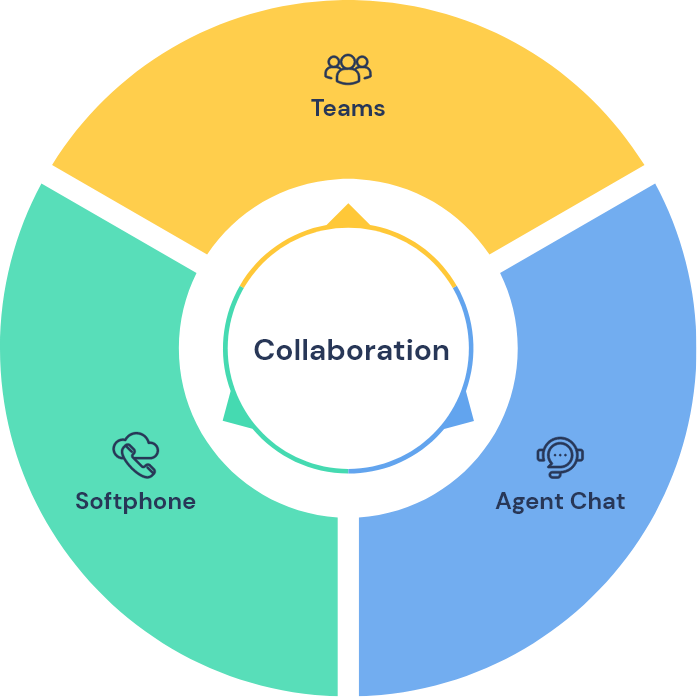 What Can Live Agent Software Do For Me?
Live agent software, enabling instant internal communication between agents and managers, can transform the way your customer service team operates. It dramatically improves collaboration and streamlines your customer experience.
Here are some key benefits for charities, retail, public and construction organisations to consider:
Real-time collaboration:

Agents can easily communicate with each other, sharing information and resolving issues on the fly.

Agent assistance:

Give agents manager support with interaction-flagging and instant communication.

Eliminate inefficiencies:

With live chat, agents improve their ability to multitask and manage multiple chats at once, increasing productivity and reducing wait times.

Improved customer experience:

Collaborative chat allows agents to more quickly address customer issues, resulting in faster resolution times and improved satisfaction.

Connect teams:

 Live chat brings your entire customer service team together, increasing team cohesion and reducing communication barriers.

Track performance:

 You also improve your ability to track agent performance and identify areas for refinement.
How Streamlined Collaboration Improves Customer Interactions
As part of our VCC, collaboration tools for your agents are key to delivering an exceptional customer experience.
By streamlining workflows and optimising information transactions, agents can work together more efficiently and provide accurate and timely responses to customers.
Our live agent chat software enables teams to align with the overall customer service strategy, making it easier for agents to provide a consistent level of support.
With real-time collaboration tools, agents can share knowledge, resolve issues quickly, and ensure that customers receive the best possible service.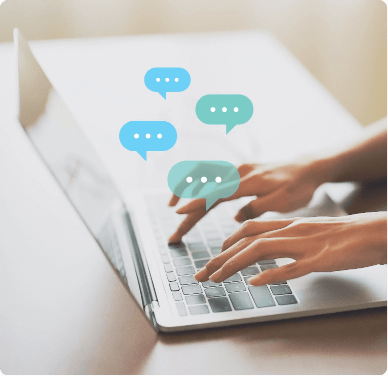 We're not like other tech companies.

Let's talk about your customer service needs.
Our Collaborative Functionalities
What exactly is live agent chat software?
Live agent chat software is a chat widget or chat window tool that enables customer service teams and managers to communicate in real-time via chat.
Our Virtual Contact Centre provides agents with a centralised platform to collaborate on customer inquiries and conversations, resolve issues, and provide a better overall customer experience.
Why are unconnected teams an issue?
Unconnected teams create bottlenecks in the customer service process. They lead to slow response times, inconsistencies in communication, and an overall negative experience for customers.
Conversely, live chat conversations connect teams, making it easier to streamline workflows and provide optimal information transactions.
What are the benefits of live chat between agents & managers?
Live chat between agents improves collaboration for increased customer engagement, accelerates communication, and eliminates siloed teams. It allows for a more efficient and effective approach to customer support, resulting in a better experience for customers.
When agents are aligned with the overall customer service strategy, it can result in increased customer satisfaction and loyalty, as well as improved business results.
I'm interested in seeing a live chat solution in action. Where can I go?
You can request a demo of our live agent chat software – we'll be happy to discuss your specific needs, and to provide a walkthrough of the features and benefits of our Virtual Contact Centre.
Alternatively, you could check out our case studies, resource centre, or blog.