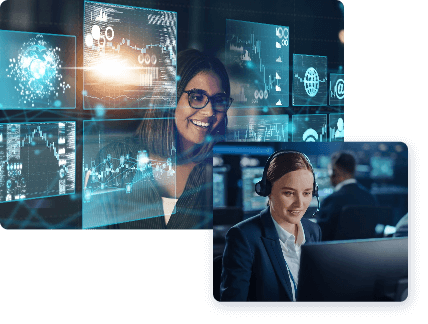 A dynamic softphone with full CRM integration
Engage your customers, personally & proactively
Reduce customer churn with diligent agent outreach
Proactive. Personalised. Punctual.

Make outbound customer calls direct from the VCC.
Improve CX & Watch Your Sales Performance Skyrocket With Outbound Call Centre Software
The VCC softphone offers full CRM integration, Along with Windows / Mac / iPhone / Android functionality
Increase your agent value: Make & take calls directly from the workstation
Future-proof features including call scripting, CRM integration, & more
Equipping agents with our UX-friendly softphone & receive calls for free
Want to make calls from a unified communications hub?

Discover our flexible pricing plans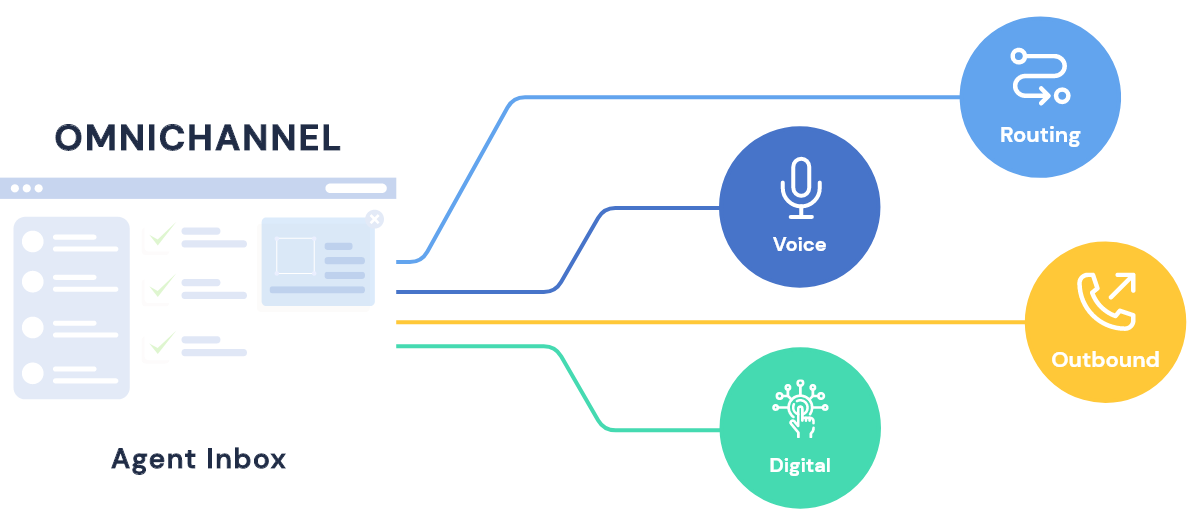 Outbound Contact Centre Software: Operation-Boosting Benefits
For charities, retailers, public services and construction companies in the modern era of client comms, proactivity is paramount.
Our outbound call centre software delivers a range of benefits that can boost your operations. Proactively reaching out to customers through outbound calls improves CX, reduces customer churn, and increases loyalty and engagement.
Outbound calls can also help you achieve higher conversion rates and generate more revenue.
The VCC enables your team to efficiently manage multiple channels, including phone, email, chat, and social media, while also providing tools for proactive outreach.
Streamline your operations. Optimise your resources. Deliver exceptional customer experiences, with our VCC.
CRM Integration & Beyond. Streamlining Features of Our VCC
Our VCC offers advanced features to streamline your operations, including:
Seamless CRM integration:

With CRM integration, you can access and manage customer data within a unified contact centre solution, streamlining interaction and enhancing your team's productivity.

Call scripting:

Additionally, our call scripting tool enables agents to follow pre-defined scripts, ensuring consistent messaging and enhancing customer interactions.
With advanced features like these, our outbound contact centre software empowers your team to reduce customer churn and drive improved sales performance.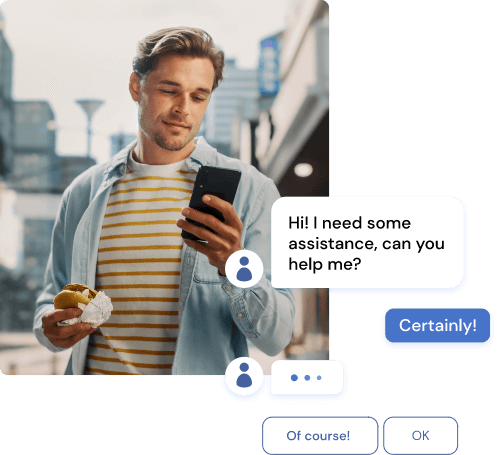 Looking to streamline outbound calls?

Look no further.
Digital Integrations Aren't All the VCC
Has to Offer.
Outbound Call & Contact Centre Software: FAQs
Outbound call centre software vs inbound call centre software: what's the difference?
Managing both inbound and outbound calls is made far simpler with smart call centre solutions. Inbound call centre software is designed to manage incoming customer enquiries, while outbound call centre software enables proactive outreach to customers.
Outbound software includes advanced features such as call scripting and CRM integration, to improve the efficiency and effectiveness of outbound calling campaigns. With outbound software, businesses can drive better results, such as improved customer engagement, conversion rates, and sales performance.
How does outbound contact centre software improve sales performance?
Outbound contact centre software can improve sales performance by providing agents with the tools they need to reach out to potential and existing customers proactively.
Call scripting, for instance, enables agents to provide a consistent message, leading to better engagement and conversion rates.
Additionally, CRM integration enables your sales team to access and manage customer data, providing insights that can help inform sales strategies and improve results.
How does outbound contact centre software improve engagement & reduce customer churn?
By enabling proactive outreach to customers, improving engagement and reducing customer churn. Reaching out to customers before they have a chance to experience issues, for example, means businesses can address concerns and provide support, improving overall customer satisfaction.
Additionally, by staying in touch with customers, businesses can build stronger relationships, improving loyalty and reducing churn.
Do you have any further resources?
We offer a range of resources to help your business get the most out of our VCC, including white papers, case studies, and blog posts.
Our experts are also available to provide guidance and support, helping businesses optimise their operations and drive better results. Contact us today to learn more.