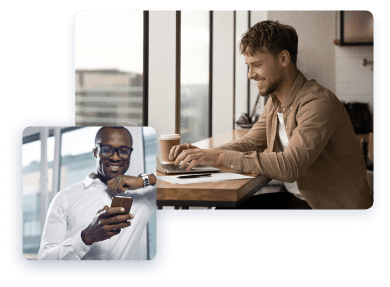 We're Aligned with the EU's GDPR
The EU General Data Protection Regulation (GDPR) is something we take seriously, and we're committed to the stated security measures.
Have a Question about Security?
Get in Touch. We're Here to Help
Encryption in Transit
Data is encrypted according to industry standard TLS (Transport Layer Security).
Encryption at Rest
When static, data is encrypted according to industry standard AES Encryption (AES-256).
Single Sign-On
Security levels are maximised, via utilisation of OIDC/OAuth 2.0 single sign-on (SSO).
Two-Factor Authentication
Use one of our SSO providers that supports 2FA / MFA for heightened security.
Backups
We automatically encrypt our databases, and store them for 60 days.
Data Export
At any time, you can request an export of your data, and it will be supplied in a standardised format.
Secure Payments
Enable shopping in confidence; our system is built alongside PCIPal, the market leaders in secure payments over the phone.