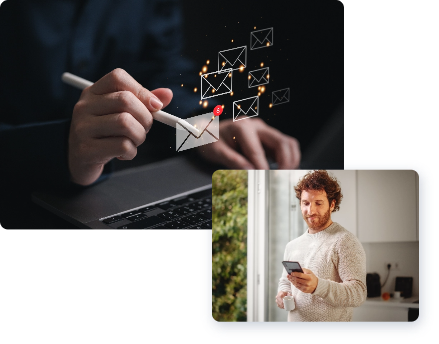 Smoother customer interactions: A combined inbox for agents
Leverage next-gen customer experience management software
Message routing, auto-reply & more - for a smoother customer journey
COMING SOON:

A new, combined inbox for agents. Enable streamlined customer service operations.
Yield Optimal Efficiency in Your Contact Centre, With Agent Inbox Software
A new, combined inbox for agents. Maximise visibility to transform customer service
Future-proof collaboration tools mean more productive agents
Social media, email, SMS & more: A truly omnichannel inbox for your agents
Streamlined customer experience management. A more proactive contact centre
Thinking about implementing an omnichannel agent inbox?

Explore our pricing options.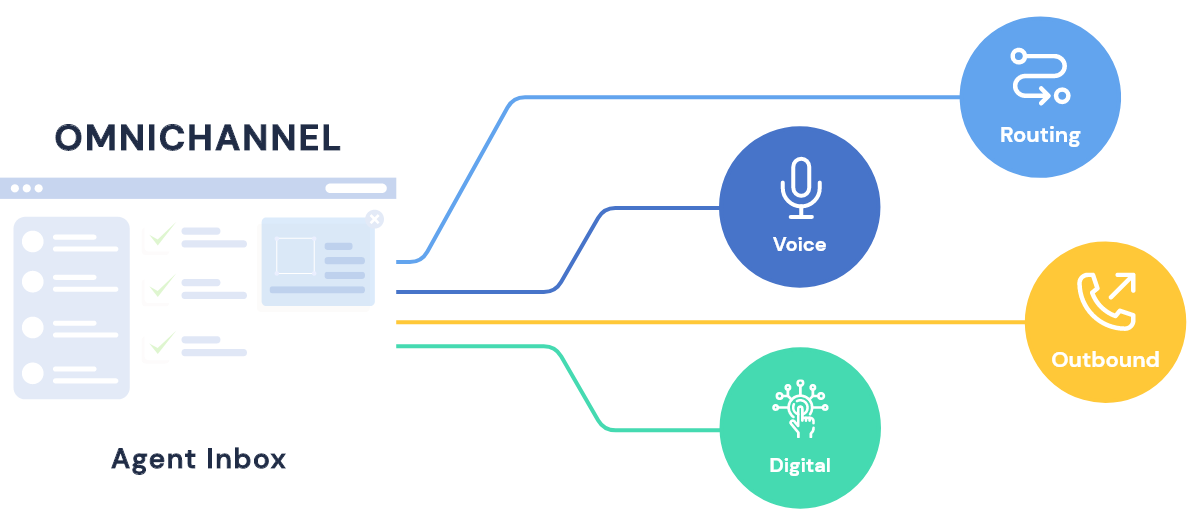 Why Implement a Unified Agent Inbox?
Our unified agent inbox provides a centralised platform for your team and/or account managers to oversee customer interactions across all channels, from email to social media to web chat.
By consolidating all customer inquiries into a single interface, charities, retailers, public services and construction companies can accelerate response times and streamline service delivery. Our agent inbox means you can deliver an outstanding customer experience by ensuring that customers receive consistent and timely support, regardless of the channel they use.
Additionally, our agent inbox software is designed specifically for the omnichannel customer journey, enabling agents to seamlessly transition between channels and provide a cohesive customer experience.
Implementing a unified agent inbox is a powerful way to improve efficiency, reduce customer effort, and enhance customer satisfaction.
The Cutting-Edge of Customer Experience Management
With our VCC, agent inbox is more than just a platform for managing customer interactions – it's a powerful tool for future-proofing your customer service operations.
With features like message routing and auto-reply, you can automate routine tasks and free up your agents to focus on more complex customer issues.
Collaboration tools make it easy for agents to work together and resolve issues faster, while the ability to manage all touchpoints in a single interface ensures a seamless customer experience.
And with so many integration options (including HubSpot, Salesforce, Microsoft Dynamics, Zendesk, and Freshworks), you can equip agents with even more advanced tools for managing interactions with your users across touchpoints.
Our agent inbox really is the cutting-edge of customer experience management, designed to help you deliver outstanding service both now and in the future.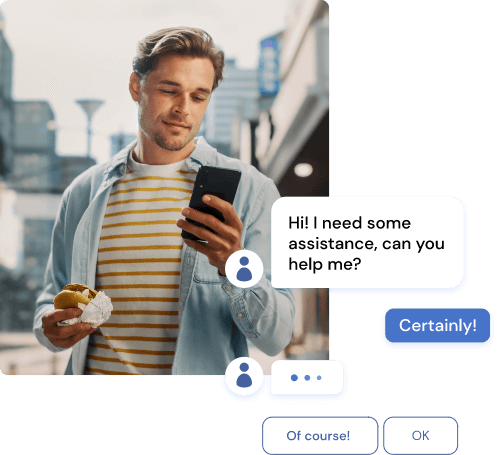 Realise the power of an

omnichannel agent inbox today.
Digital Integrations Aren't All the
VCC Has to Offer.
Outbound Call & Contact Centre Software: FAQs
What is an agent inbox?
An agent inbox is a combined inbound-communications receptory that streamlines customer interactions across multiple touchpoints.
It is an essential tool for contact centre agents, as it centralises all customer communication in one place; including email, social media, and messaging apps. This ensures that agents can quickly and easily access customer information, allowing for personalised and efficient service for clients.
How can an agent inbox improve customer service?
The agent inbox in our VCC can improve customer service in several ways.
Firstly, it allows for message routing, ensuring that customer queries are directed to the most appropriate agent.
Secondly, it enables auto-reply messages, providing customers with an immediate response and improving customer satisfaction.
Moreover, it includes collaboration tools, which help agents to work together to resolve complex customer issues.
Finally, an agent inbox provides a unified view of the customer journey, enabling agents to deliver personalised service across all touchpoints.
What resources are available?
We provide industry-specialised support for our users to ensure that they can maximise the benefits of the VCC. Furthermore, we offer extensive resources, such as our industry-leading blog, to help our partners gain insight and continuously improve. Contact us to learn more.