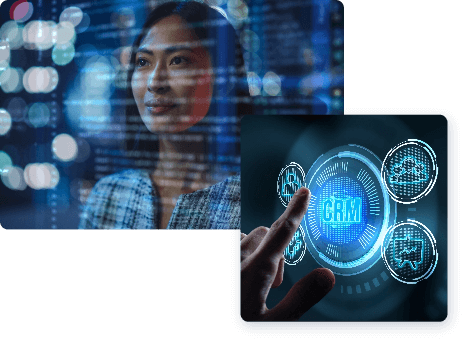 Improve Agent Productivity With More Efficient Workflows
Unify Customer Data For a More Personalised Service
Track Core KPIs and Performance Data In Centralised Dashboards
Zendesk CRM contact & call centre integration with our VCC.

Unified data at your fingertips.
Why Integrate My Contact
Centre With Zendesk?
Gain Visibility Into Agent Performance & Highlight Improvements
Deliver Exceptional CX From a Single Customer Service Platform
Access User Data Instantly to Provide a More Personalised Customer Journey
Streamline Operational Efficiency: Process Improvement & Automation
Cloud contact software built specifically

for businesses in your sector.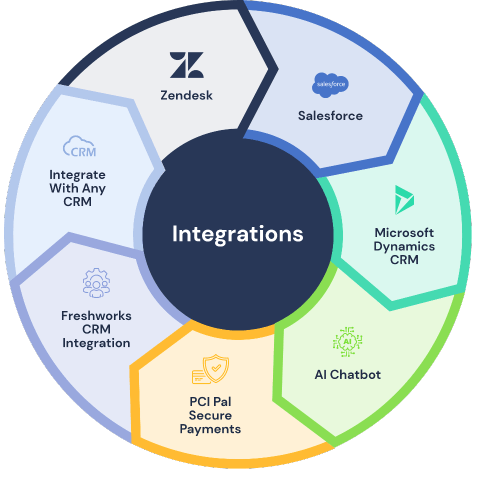 Zendesk CRM Contact Centre Integration – The Business Case
Zendesk CRM contact centre integration offers charity, retail, public and construction organisations a comprehensive solution for managing customer interactions across multiple channels.
By integrating this CRM tool with our VCC, businesses can benefit from a single source of customer service delivery, and streamline workflows for maximum efficiency.
Some key benefits of Zendesk CRM contact centre integration include:
Omnichannel efficiency: Manage omnichannel customer interactions from a single dashboard.
Personalised customer experience: View user triggers and tailor customer interactions for a more engaging experience.
Powerful data reporting and visualised dashboards: Real-time reporting and visualised dashboards, allowing for more data-driven decisions.
Customisation to complement user preferences: Adapt your service delivery to align with the user expectations.
Identify business opportunities: Gain proactive visibility to illuminate opportunities to boost revenue.
Eliminate bottlenecks: Improve efficiency by streamlining workflows and centralising data.
In short, Zendesk CRM contact centre integration is an essential tool for businesses looking to deliver an exceptional customer experience while maximising efficiency and driving growth.
Deliver a More Efficient, Personalised User Journey
Having Zendesk integrated with our Virtual Contact Centre means businesses can deliver a more efficient and personalised user journey.
By centralising customer records and unifying communications into a single platform, businesses can streamline interactions and provide a personalised experience for each customer.
For example, a customer contacts a business through their preferred channel, such as social media or email. The interaction is automatically logged in Zendesk CRM software, allowing agents to access the customer's history and preferences.
When that same customer gets in touch at a later date, your agent can then provide a personalised response, addressing the customer by name and referencing previous interactions.
In this way, businesses can ensure a seamless and personalised CX, improving customer satisfaction and loyalty.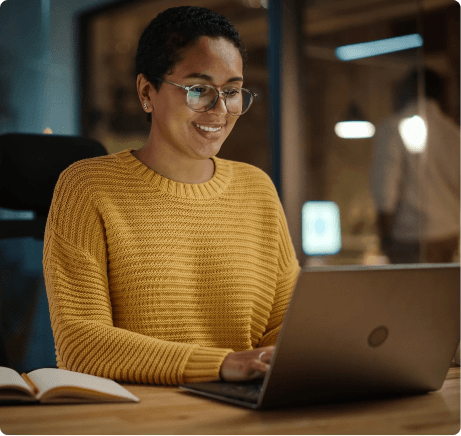 What could a future-proof contact

centre do for your organisation?
What Other Insights Can the VCC Deliver?
Zendesk Integration: FAQs
What is Zendesk CRM?
Zendesk CRM is a customer relationship management platform that allows businesses to manage customer interactions across multiple channels, including email, social media, chat, and phone.
Why integrate Zendesk with my contact centre?
New user or existing user – integrating Zendesk with your Virtual Contact Centre allows for a streamlined customer experience across multiple channels.
By centralising customer information, businesses can personalise customer interactions, improve efficiency, and make data-driven decisions.
Does the VCC integrate with other CRMs?
Yes, our VCC can integrate with other CRMs, including Salesforce, Freshworks, and Microsoft Dynamics.
We're also able to integrate the system with other tools, such as PCIPal and Futr chatbot.
Let's say I encounter a problem - will you be able to help?
Yes, absolutely. Our support team is available 24/7 to assist with any issues or concerns. We have extensive experience in the cloud contact centre industry, and we're happy to provide expert guidance and support.
Can I see the VCC in action before I purchase?
Yes, we offer a free demo of our Virtual Contact Centre. Our team can provide a personalised demo to showcase the capabilities of our platform and how it can benefit your business.
Contact us to schedule a demo today.