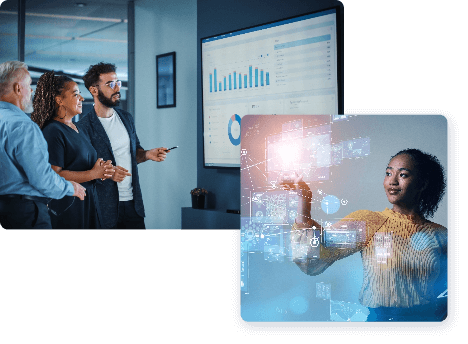 Fully streamlined: Teams integration with operator connect & direct routing

Seamless calling in & out of your organisation - enhanced productivity, maximised value

Visibility & efficiency. Improved contact & call centre management
COMING SOON: Integrate your contact & call centre operations with

Microsoft Teams directly through the VCC.
Operator Connect & Direct Routing, For Future-Proof Computer Telephony

Never miss a call: Integration delivers communications directly to your agents

Visibility, proactivity, & flexibility improves your business decision-making

Streamlined contact & call centre management. Achieve new levels of efficiency

Reduce call centre costs & communication overheads by avoiding expenditure
Contact centre communication systems that don't cost the earth.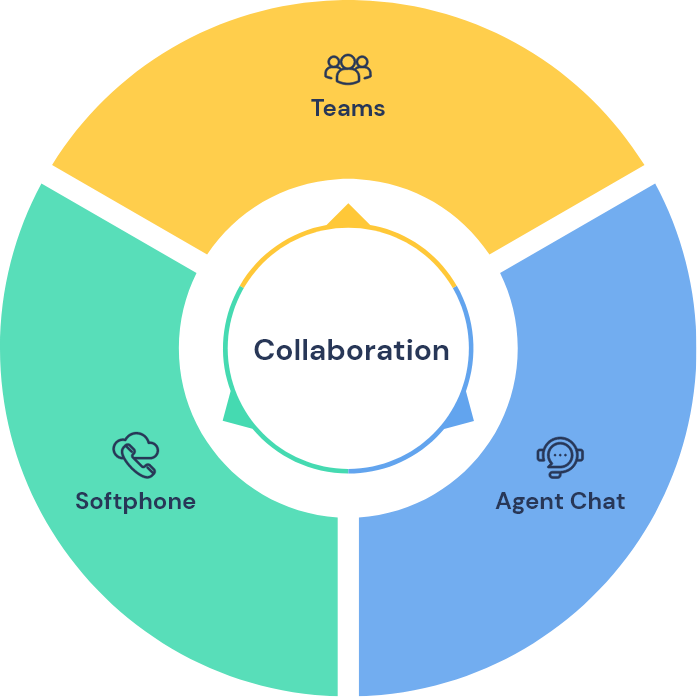 Operator Connect & Direct Routing: Efficient Communications Delivery
Whether you're a charity, retail, public, or construction organisation; integrating our Virtual Contact Centre (VCC) with Microsoft Teams enables your agents to communicate seamlessly.
Via Operator Connect, you'll achieve Carrier-grade calling capabilities for Microsoft Teams, enhancing productivity and maximising value.
And, with Direct Routing, you unlock full PSTN breakout, improve management, enhance remote working abilities while cutting hardware costs – all for a lower cost than Microsoft Calling Plans.
In one unified solution, agents can receive communications directly – so there's no need to switch platforms. This not only improves efficiency and visibility, it ensures that you never miss a call.
Hassle-free contact centre management with Microsoft Teams Phone integration. In partnership with Gamma.
Need Support? We're Here to Help
We understand the importance of having reliable and industry-specific support for your contact and call centre phone systems.
That's why our Microsoft Teams Phone integration, as part of the VCC, comes with specialised support tailored to meet the needs of your business.
Our team of experts is always available to answer any questions or queries you may have, and we're committed to providing a human touch to ensure your experience with us is a positive one.
Please don't hesitate to get in touch with us for assistance in maximising the integration of your contact and call centre phone systems with Microsoft Teams, and to help you get the most out of your new contact centre solution.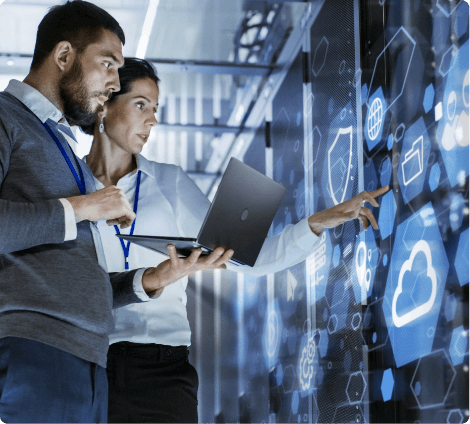 Discover next-generation telephony integration today.
 Our VCC – Enabling Future-Proof Collaboration
Real-Time Contact Centre Reporting Software: FAQs
What are the benefits of integration?
Integrating a contact centre solution with Microsoft Teams via Operator Connect or Direct Routing offers numerous benefits. It can:
Reduce call centre costs
Improve contact and call centre operations
Increase visibility and efficiency
Moreover, with Teams integration, contact centre operators can access customer information during interactions, allowing them to provide personalised and efficient service.
Why choose Call Handling for Microsoft Teams Phone integration?
Implementing Microsoft Teams integration provides businesses with advanced contact centre technology, which results in cost reduction, improved customer experience, and enhanced decision-making.
This integration offers businesses advanced contact and call centre technology, making it easy to manage customer interactions and reduce costs.
To find out more about how our Virtual Contact Centre can make this a reality for your organisation, get in touch now.
Where can I go to learn more?