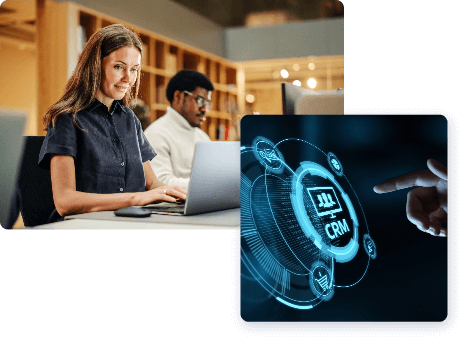 Analytics & Insights, Visualised In a Single Dashboard
Increase the Value of Agents & Eliminate Process Bottlenecks
Deliver a More Efficient, Personalised Customer Service
Dynamics CRM contact & call centre integration with our VCC.

A central platform for optimised customer relationships.
Why Integrate My Contact Centre With Dynamics?
Incorporate Dynamics' Built-In Analytics Into Centralised Data Dashboards
Offer Excellent Service To Your Customers - Whichever Channels They Prefer
Streamline & Empower User Interactions: Personalisation VIa Unified Data
Gain Insights & Boost Agent Productivity With More Efficient Communication Workflows
Looking for a cost-efficient cloud contact centre?

Here it is.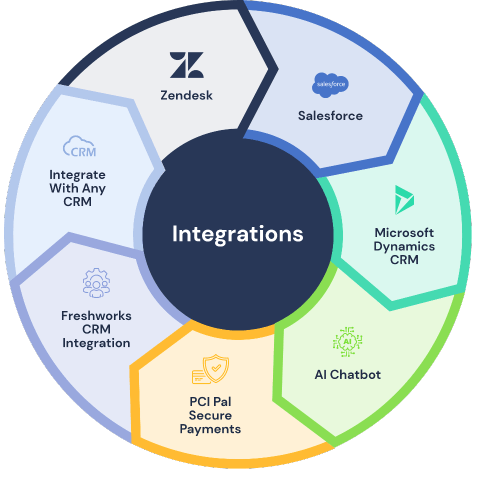 Microsoft Dynamics Contact Centre Integration – The Business Case
For charity, retail, public and construction firms, integrating the contact centre with Microsoft Dynamics CRM offers a range of benefits that can transform customer engagement.
Our VCC provides a seamless integration that enhances CX and drives growth. Here are some benefits of Microsoft Dynamics CRM contact centre integration:
Empower omnichannel communication: Consistent customer experiences across multiple channels.
Personalised experience: Access to real-time CRM data enables agents to personalise interactions, building brand loyalty.
Customisable tools: Configurability that complements your organisation and your user preferences.
Real-time insights: Identify and prioritise business opportunities, streamlining the sales process and enabling marketing automation.
Improved service delivery: Data visibility helps eliminate bottlenecks, connect teams, and improve efficiency.
Microsoft Dynamics CRM integration unlocks the potential of your customer service team and helps take your customer experience to the next level.
Dynamics CRM Integration: Streamlining User Journeys
Our Virtual Contact Centre seamlessly integrates with Microsoft Dynamics CRM to deliver a streamlined journey tailored to individual preferences.
By integrating customer data across channels, agents can access customer information in real-time and personalise interactions to meet the customer's needs.
For instance, imagine a customer calling to inquire about a recent purchase. The agent can instantly access the customer's purchase history, preferences, and contact information in Dynamics CRM, providing a personalised experience that addresses the customer's needs.
Alternatively, an agent can access a customer's email or social media history, preferences, and purchase history in Dynamics CRM, enabling them to provide relevant product recommendations and a personalised experience.
This way, integration allows you to deliver a personalised experience that meets individual user preferences, streamlines journeys, and builds brand loyalty.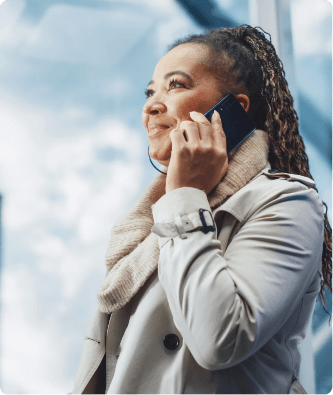 Implement a contact centre

aligned with your long-term goals.
Microsoft Dynamics Integration: FAQs