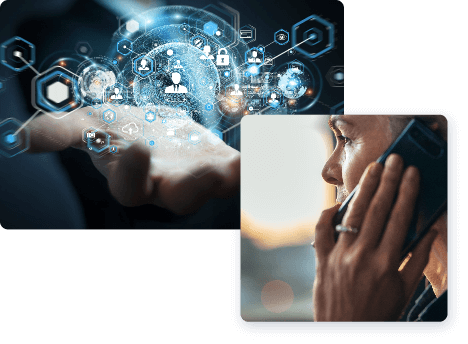 ACD phone system features for enhanced workforce management
Total IVR customisation: Streamline your customer service
Data-gathering abilities to secure long-term business growth
A next-gen contact & call centre phone system.
Increase CX & boost customer satisfaction. Meet our VCC.
Omnichannel Voice Features to Boost Your Customer Experience

Smoother customer journeys with our IVR system
The assistance you need, when you need it: Count on our support
Infinitely customisable routing. An ACD phone system built for the future
Freephone? Geographic? Or something else? We'll purchase the numbers to suit your needs
Interested in our contact &

call centre phone system features?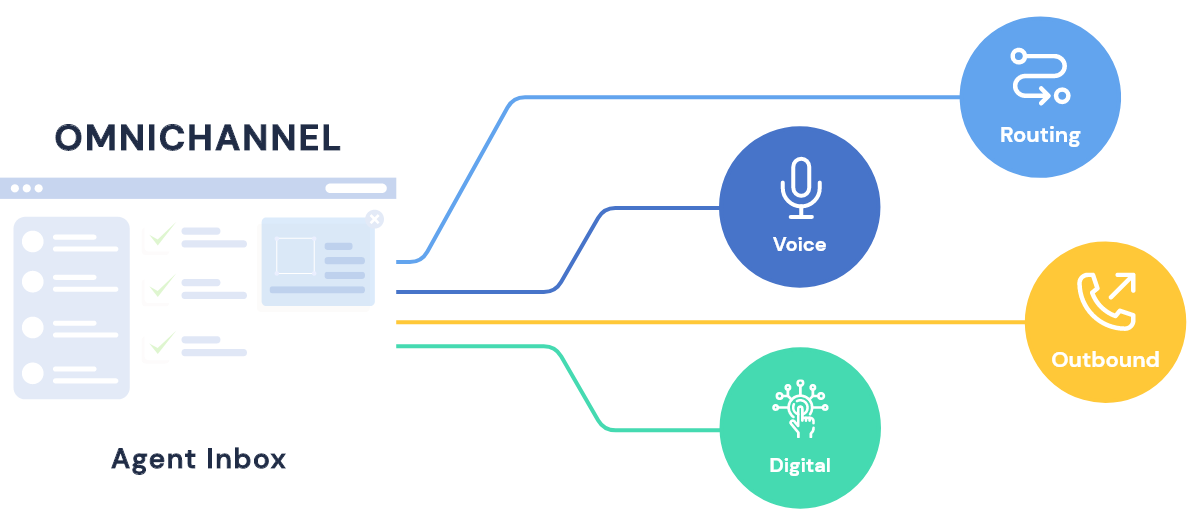 Boosting Customer Experience with Omnichannel Voice
Omnichannel voice is a must-have for any contact centre looking to enhance customer experience and satisfaction. Built for charities, retailers, public services and construction firms, our VCC provides cutting-edge cloud contact and call centre software to improve your customer service.
AI routing and skill-based routing enable efficient call flows, ensuring that customers are directed to the right agent with the necessary skills. What's more, IVR customisation allows you to create personalised prompts that guide customers seamlessly to the right solution.
In turn, enhancing customer satisfaction translates into business growth, as satisfied customers become brand loyalists and contribute to positive word-of-mouth marketing.
AI Routing, Skill-Based Routing, IVR Customisation & More
The advanced features of our VCC scalable voice module offer a range of cutting-edge contact and call centre phone system features, including:
A leading IVR system
Full IVR customisation
ACD phone system features (automatic call distribution)
AI routing
Skill-based routing
Attribute-based routing
We're pleased to deliver a best-in-the-business numbering service for our partners, including support for freephone, geographic and non-geographic numbers.
We also support SFT, a special range of discounted numbers, designated by Ofcom specifically for charities and partners of The Helplines Association.
The VCC comes stacked with advanced voice features – (almost) too many to mention! We provide: virtual queueing, management of inbound calls and outbound calls, 'step-out' and callback functionality, abandon recovery, estimated wait times, customisable whitelist prioritisation, as well as routing based on behaviour, number, PIN codes, and much more.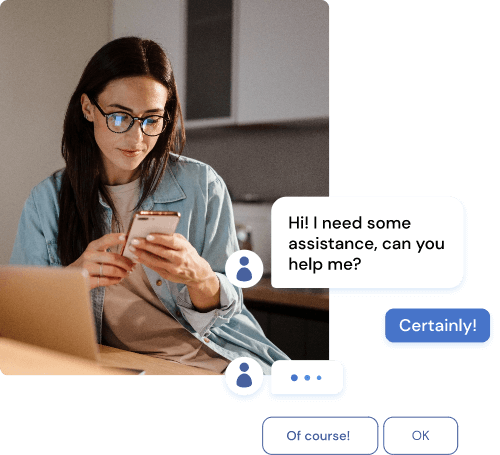 Discover a cloud contact centre with world-beating

omnichannel voice abilities.
Learn More About What
Our VCC Can Do.
What is ACD?
An Automatic Call Distributor (ACD) is a contact and call centre phone system feature that manages incoming calls and directs them to the most appropriate agent (call routing).
It uses various strategies such as skill-based routing, AI routing, and behaviour-based routing to ensure efficient call handling. ACD phone system features generally include call queuing, caller ID, and call recording.
What is IVR?
Interactive voice response (or an IVR system) uses voice prompts and menu options to allow callers to interact with a computer-based phone system.
IVR cloud call centre software can handle basic customer inquiries, allowing customers to access account information or schedule appointments, for instance, without speaking to a live agent.
IVR customisation allows you to tailor the prompts and menu options to your business needs.
What is omnichannel voice? How can it benefit virtual contact centres?
Omnichannel voice ensures customers can use their preferred channel to interact with your business in voice-based formats. This would include traditional phone calls, PSTN and VoIP, as well as IVR or an ACD phone system.
Omnichannel voice enables a seamless customer experience. This increases customer satisfaction, improves customer retention, and drives business growth.
How does omnichannel voice improve customer experience?
Omnichannel voice improves customer experience by providing, and contributing to, a streamlined customer journey.
With computer telephony integration, you ensure that customer inquiries are handled efficiently, reducing wait times and improving first contact resolution rates. Skill-based routing and AI routing ensure that calls are directed to the most suitable agent, reducing transfers and improving customer satisfaction. With IVR customisation, you can provide bespoke prompts and menu options, further improving the customer experience.
What are the advanced features of omnichannel voice for virtual contact centres?
Our VCC offers advanced features such as AI routing, skill-based routing, IVR customisation, and real-time reporting. For instance:
AI routing uses machine learning algorithms to identify the most suitable agent for each call, improving efficiency and reducing wait times.
Skill-based routing ensures that calls are directed to agents with the relevant skills and knowledge, improving first contact resolution rates.
IVR customisation allows you to tailor the prompts and menu options to your business needs, providing a bespoke customer experience.
Real-time reporting provides insights into agent performance and call centre metrics, allowing you to identify areas for improvement.
What resources are available for virtual contact centres looking to implement omnichannel Voice?
Here at Call Handling, we offer a range of resources to help virtual contact centres implement and understand omnichannel voice.
This includes our knowledge base, where you'll find our industry-leading blog, technical support, and our status page.
Our team of experts can help you to design and implement a bespoke solution that meets your business needs. With our software, you can provide unparalleled customer service and drive business growth. Contact us today to learn more.