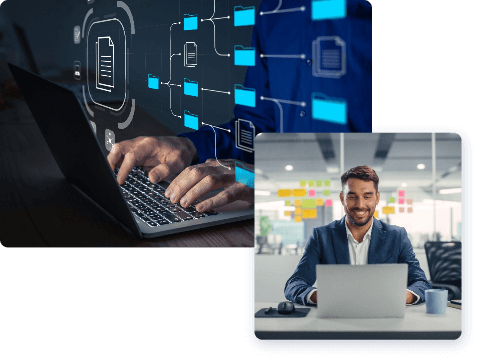 Create Agents Independently: Your Contact Centre, the Way You Want It
Self-Service Tools Give You More Control
Improve Agent Value With Contact Centre Workforce Management Tools
COMING SOON: Self-service tools. Resource optimisation.

Contact centre workforce management software.
Our Contact Centre Management Software
Take Control of Your Contact Centre Operations With Self-Service Tools
Create Your Own Agents Independently
Improve Your Customer Experience & Optimise Your Agent Management
Our Tried, Tested & Trusted Support Comes With All VCC Features & Tools
Self-service features & tools

don't get more cost-efficient than this.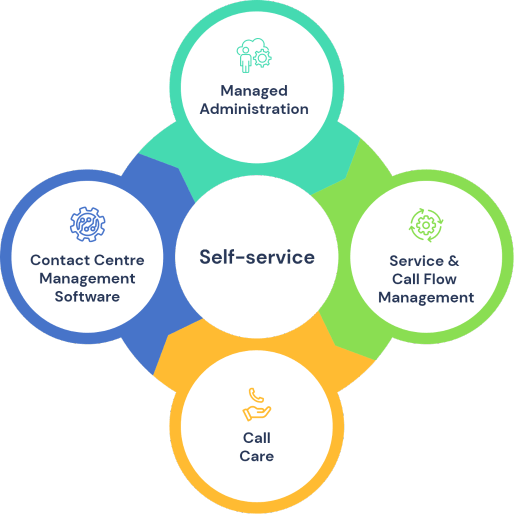 Streamlining Features & Tools
Our self-service contact centre software is designed to streamline communication and improve customer experience for organisations in the charity, retail, public and construction sectors. The Virtual Contact Centre provides a range of features and tools to help you manage your agents more effectively and optimise resources; for instance, you're able to create agents independently, giving you more control and enabling custom configuration of your contact centre.
Our contact and call centre software also includes agent management tools that allow you to monitor performance, track metrics such as call volume and resolution time, and provide coaching and feedback to improve agent skills.
Additionally, our software provides data analytics and reporting tools that allow you to gain insights into customer behaviour and preferences, identify areas for improvement, and optimise your contact centre operations for better efficiency and productivity.
'Self-Service' Doesn't Mean You're Left Alone
Here at Call Handling, we understand the importance of partnership and the human touch in excellent customer service. That's why we offer industry-specialised support to our clients – with a dedicated team available, 24/7 – to ensure your contact centre runs smoothly.
While our self-service VCC is designed to help you automate and streamline your operations, we know that technology alone can't solve every problem. That's why our team is always on hand to provide the support and guidance you need to get the most out of our software.
Our industry-specialised support team has deep expertise in the specific challenges and opportunities faced by charities, retailers, public organisations, and construction firms.
We work closely with all of our partners to understand their unique needs, and to help them achieve their business goals with a reliable contact and call centre solution.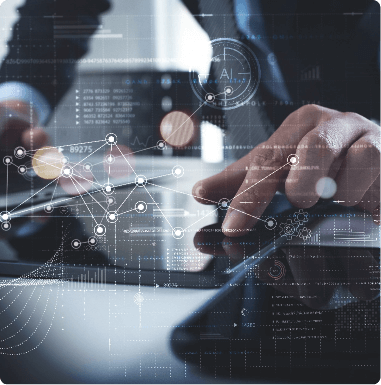 Contact centre management software that fits

your organisation like a glove.
Our Other Self-Service Tools
Service & Call Flow Management
Contact Centre Management Software: FAQs
What is contact centre management software?
Contact centre management software (such as our Virtual Contact Centre) is a type of cloud-based technology designed to help contact centre managers manage their resources and customer support teams more effectively.
It typically includes a range of features and tools, such as real-time reporting, workforce management tools, and self-service tools for customers.
What are the benefits of using contact centre management software?
Using contact centre management software can have many benefits for your business, including:
More control through self-service tools, call routing, and efficient agent management
Automatic call distribution (ACD) means customer calls are connected to the right agent as efficiently as possible
Better resource visibility and organisation through tools such as real-time monitoring, call recording, performance tracking, and scheduling and forecasting
Optimised contact centre operations via data analytics and reporting, which can help identify areas for improvement and maximise resources
Is there any further reading or resources on this?
Yes, we have a range of resources available on our website, including case studies, whitepapers, and our blog, which provide insight and guidance into how contact centre management software can benefit your business.
Where can I go if I want to see the VCC in action?
If you're interested in seeing our Virtual Contact Centre (VCC) in action, you can schedule a demo with our team. The demo will give you a chance to see the features and tools of our contact centre workforce management software, and how they can help improve your contact centre operations.