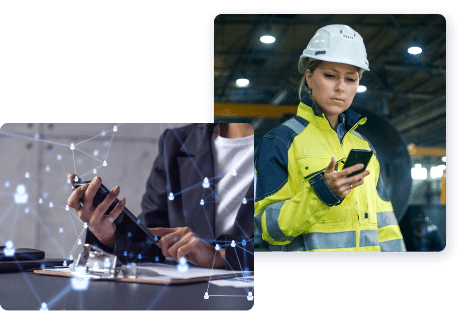 Provide outstanding service in the channels your customers prefer
Streamline CX. Boost CSAT. Improve NPS. Achieve & surpass your KPI goals
Foster brand loyalty & market leadership. Smooth, modern & convenient
Digital Customer Experience Software. Provide Leading Service – Where & How Your Customers Prefer
Social media is the future. Be active on the platforms your customers love
AI-Powered web chat: Streamlined, secure & self-service journeys
Best-in-class SMS customer service as part of your omnichannel offering
Outshine competitors in your customers' email inboxes
Looking for an omnichannel contact centre

that's built for the future?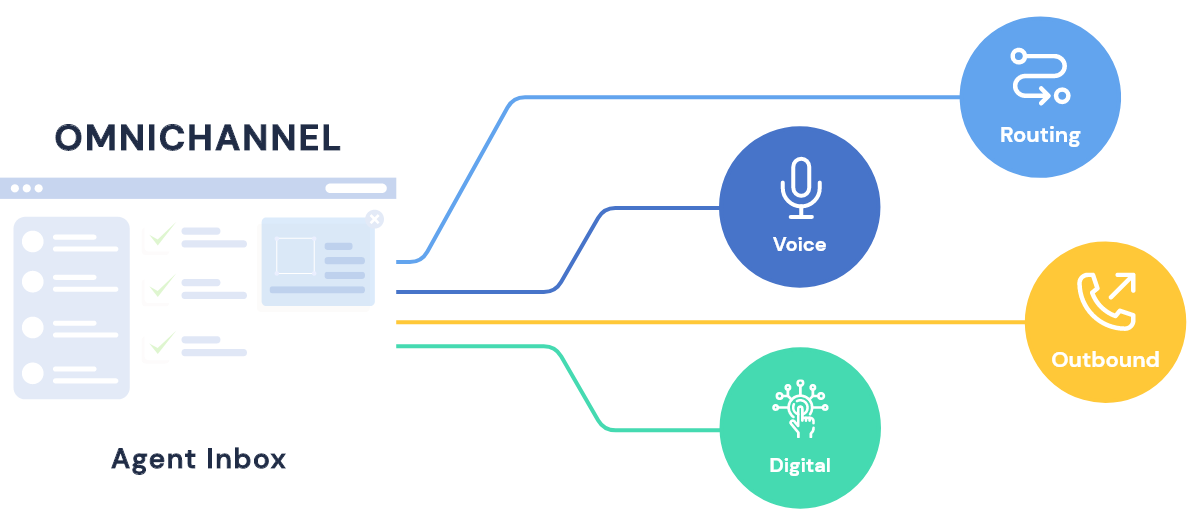 Excellence in All Touchpoints. A Complete & Seamless Customer Journey
In today's digital age, customers expect charities, retailers, public services and construction organisations to be available on their preferred communication channels. That's why our VCC empowers customer service teams to deliver exceptional customer experiences across:
WhatsApp
Social media
AI Chatbots
Email
SMS
Our channel integrations offer personalisation features that allow businesses to uniquely tailor their interactions with customers, wherever they prefer to interact.
With one solution, businesses can manage all customer touchpoints in a single platform, ensuring a complete and seamless customer journey. Say goodbye to fragmented customer experiences, and hello to a unified customer service approach.
Digital Integrations: Personalisation in WhatsApp, Social Media, SMS & More
Our VCC seamlessly integrates with popular communication channels like WhatsApp, social media, SMS, and more, allowing businesses to meet consumers where they are.
With advanced personalisation features, businesses can tailor their interactions to each customer's needs and preferences, improving the experience and reducing the risk of negative customer feedback.
The VCC enables streamlined and end-to-end customer experience management, ensuring that your clients and consumers receive consistent and satisfying experiences across all touchpoints. In this way, you'll foster customer satisfaction, improve loyalty, and boost your bottom line.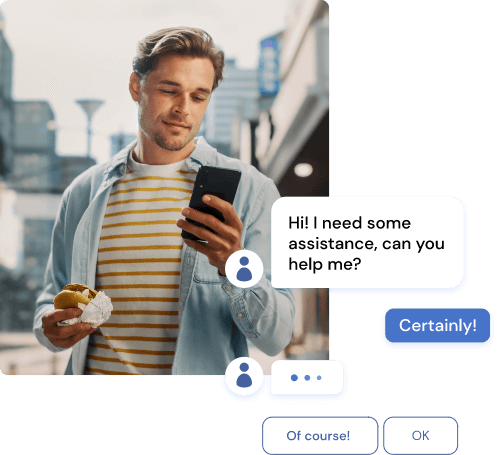 Implement customer experience management software with

a host of value-adding integrations.
Digital Integrations Aren't All the
VCC Has to Offer.
Omnichannel Customer Experience Software: FAQs
What is digital customer experience software?
Digital customer experience software is a tech tool designed to help businesses manage their customer data and interactions across multiple channels such as social media, email, WhatsApp, SMS, and more.
This software allows businesses to provide a seamless, personalised experience for their customers, enhancing customer loyalty and satisfaction.
What are the benefits?
Our VCC software provides a range of benefits for businesses, including increased customer satisfaction, improved efficiency, and reduced costs.
By providing personalised interactions across multiple touchpoints, businesses can improve customer retention and drive revenue growth. Additionally, features such as AI chatbots and automation can help free up agent time for more complex tasks, improving overall efficiency.
What omnichannel integrations does the VCC support?
Our digital customer experience software supports a wide range of integrations, including:
WhatsApp
SMS
Social media
Email
AI chatbots
Any customer relationship management software (CRM)
These integrations allow businesses to provide a seamless omnichannel experience for their customers, improving satisfaction and loyalty.
Are there any real-world examples I can see?