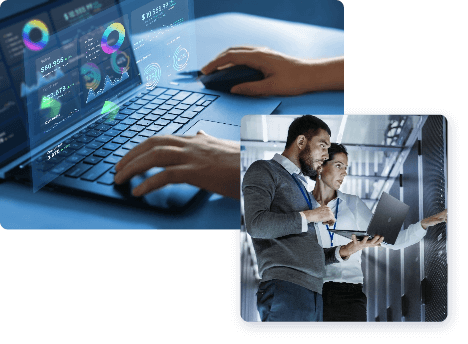 View immediate reports for real visibility into your contact centre

Monitor customer behaviour & agent performance in real-time

Foster customer satisfaction & loyalty with data, analysis, & insights
Need a streamlined way to gather data & cultivate business growth?

Discover our contact centre reporting software.
Improvements in Real-Time: Contact & Call Centre Reporting Tools

Current wallboards display your customer service effectiveness

View the data needed for better business decisions with to-the-minute accuracy

Welcome to the digital age: Operations in harmony with your business growth

Statistical insights uncover customer loyalty & satisfaction improvements
Start leveraging the power of contact & call centre

tools for reporting today.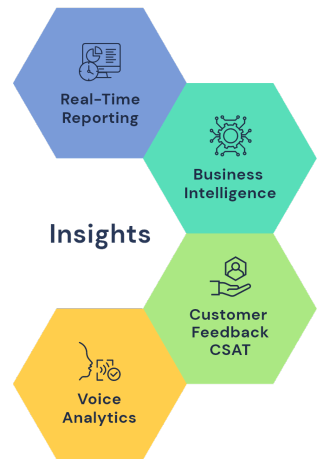 Contact Centre Reporting Software & the Competitive Advantage
For charities, retailers, public services and construction firms, real-time reporting is the key to unlocking valuable insights into customer interactions.
With the contact centre reporting software in our VCC, you can access real-time dashboards and analytics that provide a major competitive advantage.
By monitoring customer satisfaction and loyalty in real-time, you can make data-driven decisions that drive business growth and, with instant access to customer feedback and insights, you can optimise your customer service experience and exceed expectations.
So don't miss out on the advantages of real-time reporting. Implement the VCC today and revolutionise the way your service teams operate in the digital age.
Innovative Features, State-of-the-Art Analysis
Our VCC offers advanced features and sophisticated functionality to help you monitor and analyse your customer interactions in real-time.
With state-of-the-art analysis tools, you can keep track of your core KPIs and identify opportunities for improvement. Our real-time dashboards provide a clear and concise overview of your performance metrics, enabling you to make data-driven decisions that drive business growth.
By visualising to-the-minute data in your contact centre, you gain a competitive advantage and optimise your customer experience.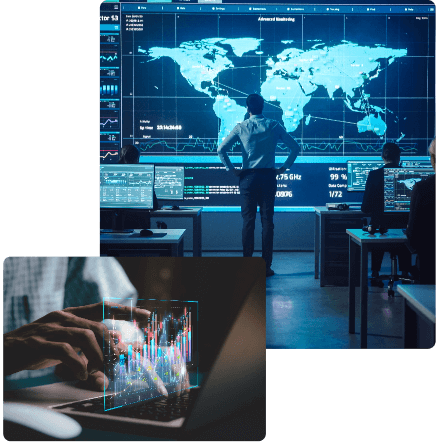 The data you need to make constant

contact centre improvements.
What Other Insights Can the VCC Deliver?
Real-Time Contact Centre Reporting Software: FAQs
What is contact centre reporting?
Contact centre reporting is the process of gathering, analysing, and presenting data about customer interactions through call centre software to help inform decision-making. It involves monitoring and tracking call metrics, email and chat volume, customer feedback, and agent performance to optimise customer service delivery.
If you'd like to know more about this, or how we can help transform your real-time reporting capabilities – for inbound and outbound calls and beyond – please don't hesitate to get in touch.
Why is contact centre reporting important in today's digital age?
In today's digital age, customer interactions happen across multiple touchpoints, making it crucial to collect and analyse data to gain insights into customer behaviour.
The contact centre reporting that comes as part of our VCC provides businesses with real-time insights into customer feedback, allowing them to make informed decisions that drive business growth, improve customer satisfaction and loyalty, and enhance the customer experience.
How does contact centre reporting impact customer satisfaction and loyalty?
Contact centre software reporting helps identify trends and patterns in customer interactions, allowing businesses to make data-driven decisions.
By tracking metrics such as call resolution time, first call resolution rates, and customer feedback, businesses can identify areas for improvement and take action to address them, leading to higher levels of customer satisfaction and loyalty.
Can you provide examples of contact centres that have successfully leveraged contact centre reporting software?
We've helped thousands of partner organisations implement our VCC, paving the way for more accurate business decisions through visibility into real-time data.
Through real-time reporting and analysis of customer feedback, our partners have been able to improve the customer experience, leading to higher levels of customer satisfaction and business growth.
Take a look at our case studies and customer success stories to learn more.
Alternatively, check out our resource centre – including our leading blog – where we showcase a variety of hints, tips, best practices and expertise in all things cloud contact centre.