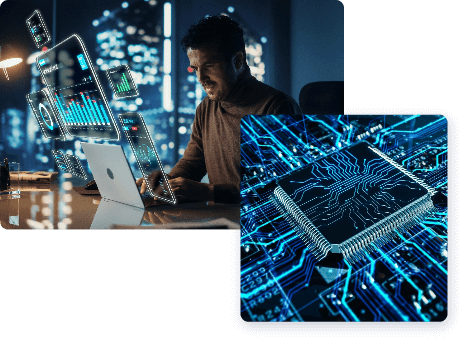 Drive Business Growth: Increased Sales & Improved Brand Loyalty
Centralise All Your Customer Information & Use It to Boost Service Delivery
Maximise Agent Productivity With Optimised Workflows
Deliver more personalised & rewarding user journeys.

Leverage unified data to streamline & improve communication.
Facilitating Future-Proof Customer
Experiences With CRM Integrations
Enable Proactivity & Maximise the Value of Your Agents
Boost Your Bottom Line - Better Customer Service Drives Increased Revenue
True Omnichannel Services: 360° Customer Information to Personalise Interactions
Streamline Service Workflows & Elevate Your Operational Efficiency
When it comes to pricing,

we're flexible.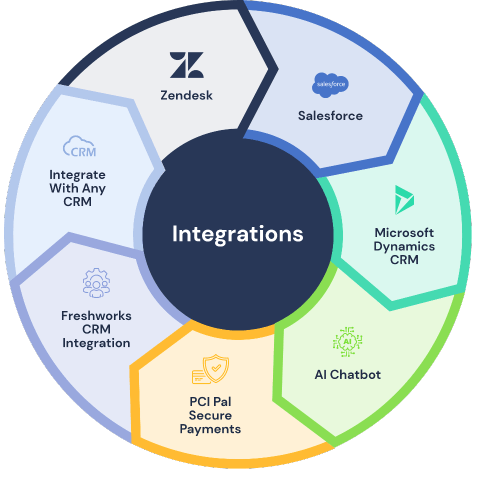 Contact Centre CRM Integration – The Business Case
Integrating your contact centre software with a CRM platform can unlock significant benefits for charity, retail, public and construction businesses.
By centralising your customer data and streamlining your workflows, you can deliver a seamless customer experience and empower your agents to work more efficiently.
Here are some of the key benefits of contact centre CRM integration:
Unified customer data
Personalised user journeys
Increased efficiency and agent productivity
Highlight business opportunities
Streamline workflows
Integrating your contact centre software with a CRM system is a smart investment for any business looking to improve their customer service and drive growth.
Contact us today to learn more about how our virtual contact centre can integrate with any CRM software.
Personalised Journeys For All Your Users
With our Virtual Contact Centre integrated with your chosen CRM, you can offer personalised journeys for all your users.
Forget about scattered data and disconnected systems – contact centre CRM integration welcomes a centralised, more-accessible hub for all your customer interactions.
With a complete view of each customer's history and preferences, you can deliver tailored experiences that drive loyalty and revenue.
Our platform also enables your agents to be proactive, anticipating needs and offering targeted solutions that truly resonate.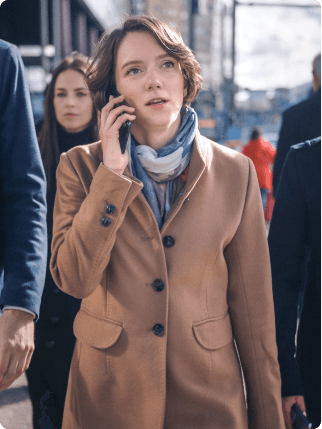 A contact centre solution that.

works with you – and your users.
We Offer a Range of Integrations Across Multiple Systems
Contact Centre CRM Integration: FAQs
What is a CRM?
A CRM, or customer relationship management system, is a software solution that helps businesses manage interactions with their customers. It stores customer data, tracks interactions across multiple channels, and provides insights to help businesses improve customer relationships and drive revenue.
Why integrate a CRM with my contact centre?
Integrating your Virtual Contact Centre with a CRM can help your agents provide a more personalised experience for your customers. With access to customer history, preferences and other relevant data, agents can resolve issues faster and provide tailored solutions that drive loyalty and revenue.
It also helps centralise data, making it easier to manage and track customer interactions across all channels seamlessly.
Which CRMs Does the VCC Integrate With?
Our VCC can integrate with any CRM, including:
Salesforce
Microsoft Dynamics
Zendesk
Freshworks
We also offer custom integrations to meet your specific business needs, such as with Futr AI web chat or PCIPal.
Where Can I Go If I Encounter a Problem?
Our customer support team is available 24/7 to help you with any questions or issues.
You can also access our resource centre, which includes FAQs, our blog, and troubleshooting guides.
I'd Like to Arrange a Demo - Is That Possible?
Absolutely! We offer personalised demos of our virtual contact centre platform tailored to your business needs. Contact us to schedule a demo today.